The university will work with Sydney-based EXPLOR Space Technologies on the tech that will be attached to a mining rover that will explore the south pole of the moon.
Other signatories on the MoU, agreed at the 36th Space Symposium in Colorado Springs, Colorado, include lunar exploration company ispace Europe SA and Canadian social enterprise Stardust Technologies.
The rover will be transported to the moon on ispace's lunar lander on one of its upcoming missions, and the organisations will apply to both the Canadian and Australian space agencies for potential grants for future missions.
"In concept, a robotic arm with haptic technology would be installed on a lunar rover and equipped with a 360-degree camera, enabling people on Earth to experience the mission in virtual reality," said ispace in a statement.
Joshua Chou, a senior lecturer at UTS and the chief executive of EXPLOR, said, "We are very excited and proud of this MoU, which again demonstrates the innovation from EXPLOR and the collaborative environment at UTS to support such a great demonstration of international collaboration to accelerate human space exploration."
Jason Michaud, the founder of Stardust Technologies, said, "In order for humanity to succeed in space it is vital that we establish partnerships such as this one which will ultimately benefit and empower countless of generations to come. Therefore, we are honored to sign this MoU with ispace, UTS, and EXPLOR towards empowering the future of humankind in space."
As yet, there is not time frame for the development.
In July, Space Connect reported that the NSW government would spend $1.4 million to establish a Space Research Network, to be co-hosted by the University of Sydney and the University of Technology Sydney and located at Tech Central.
The University of Sydney is also currently involved with several innovative projects in the $150 million Moon to Mars Demonstrator Feasibility Initiative, in collaboration with NASA, in support of Australian businesses to enter the global supply chains for the ambitious NASA program to return to the moon, and to land humans on Mars.
According to Professor Stefan Williams, network co-director at the University of Sydney, NSW enterprise aims to be at the forefront of the space sector.
"The Network will position NSW enterprise to compete in the space sector by connecting key stakeholders to undertake R&D activities with a focus on translation and impact," Professor Williams said.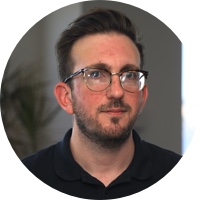 Adam is a journalist who has worked for more than 40 prestigious media brands in the UK and Australia. Since 2005, his varied career has included stints as a reporter, copy editor, feature writer and editor for publications as diverse as Fleet Street newspaper The Sunday Times, fashion bible Jones, media and marketing website Mumbrella as well as lifestyle magazines such as GQ, Woman's Weekly, Men's Health and Loaded. He joined Momentum Media in early 2020 and currently writes for Australian Aviation and World of Aviation.
Receive the latest developments and updates on Australia's space industry direct to your inbox. Subscribe today to Space Connect here.