First revealed in The New Yorker, eight sources knowledgeable of the program told the newspaper that earlier on in the flight, the spacecraft veered slightly off course.
"Virgin Galactic may not return the SpaceShipTwo vehicle to flight until the FAA approves the final mishap investigation report or determines the issues related to the mishap do not affect public safety," the regulator told CNBC.
It added it is overseeing the investigation that occurred over Spaceport America, New Mexico.
"SpaceShipTwo deviated from its Air Traffic Control clearance as it returned to Spaceport America," it said.
On 11 July, Virgin Galactic successfully performed its fourth crewed spaceflight, which saw founder Sir Richard Branson officially complete his first mission.
This initiated the biggest space race in history, beating billionaire Jeff Bezos to space only days ahead, despite announcing the flight after the Amazon founder.
But, during the ascent, as the VSS Unity rocket was firing – about 30 kilometres above air – a warning light appeared, notifying the pilot the nose was "insufficiently vertical" according to article.
A Virgin Galactic spokesperson admitted to not initially telling the FAA that the craft veered off track for a minute and 41 seconds.
But the company disputed "the misleading characterisations and conclusions in The New Yorker article" in a statement to the CNBC on Wednesday.
"At no time were passengers and crew put in any danger as a result of this change in trajectory," Virgin Galactic said.
The spokesperson added the FAA's "representatives were present in our control room during the flight and in post-flight debriefs".
Data shown through Flightradar24 also proved the VSS Unity was flying outside of its trajectory.
On Thursday, Virgin Galactic announced its next "rocket-powered" test flight of the SpaceShipTwo Unity from Spaceport America.
It was set to be the first commercial flight for the California-based company to occur between September and October carrying crew from Italian Air Force and the National Research Council.
But only hours later the FAA updated a statement claiming the company will not launch any more flights until the investigation is resolved.
Virgin Galactic said it was "working closely" with the FAA for a "timely resolution of this issue".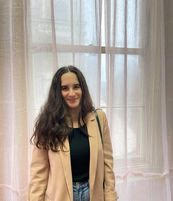 Bella Richards is a journalist who has written for several local newspapers, her university newspaper and a tech magazine, and completed her Bachelor of Communications (Journalism) at the University of Technology Sydney in 2020. She joined Momentum Media in 2021, and has since written breaking news stories across Space Connect, Australian Aviation and World of Aviation.
You can email Bella on: [email protected]
Receive the latest developments and updates on Australia's space industry direct to your inbox. Subscribe today to Space Connect here.