Australia has well and truly joined the global space ranks, joining many countries who are looking to the skies to drive our technological and economic future.
Just three years after launching the Australian Space Agency, the ecosystem has grown to include home grown launch providers, satellite manufacturers and internet of things connectivity players. It's predicted the sector will triple its size to $12 billion and create an extra 20,000 jobs by 2030.
But it can't get there alone. While Australia has the capacity to be a leading world player in space, strategic partnerships remain essential to Australia's future success.
The changing Asia-Pacific landscape
Australia has a lot to offer the region in terms of investment opportunities.
We have a highly skilled talent pool, higher ROI and more realistic deal pricing compared with some other global venture investing hot spots, with transparent and efficient regulation. The World Bank gives Australia some of the highest scores in the Asia-Pacific for the integrity of its legal system. 
Australia is also known for its technical innovation and R&D, with commercial R&D rising almost 2 per cent faster than Australia's GDP.
It has the potential to take this knowledge and apply it to solving domestic – and international – problems, as has been seen with Australian inventions ranging from Wi-Fi to black-box flight recorders.
As such, agreements between Australia and other countries in the Asia-Pacific region will become increasingly important as new opportunities emerge for collaboration.
China is known to hold keen interest in Australia's space sector. The leaking of a Chinese database last year revealed extensive profiling of leading figures in Australia's space industry, with Beijing also tracking the movement of top-secret equipment from Australia to NASA in the US.
But the changing relationship between Australia and China makes collaboration increasingly problematic. Trade disputes and tensions have continued to escalate, and Sweden has also declined to renew China's access to a strategic space tracking station in Western Australia that Sweden operates.
Instead, governments and companies alike are looking elsewhere in the region for trading partners with more aligned interests.
Complementary skill sets
Japan — similarly aligned in terms of technology, innovation and strategic vision — is one example of a nation that can support Australia's own growth goals.
Japan is home to many high-tech innovations including OEM development projects, many of which complement Australia's own technological advancements.
The Morrison government has taken positive strides in this direction, signing a memorandum of cooperation between the Australian Space Agency and the Japan Aerospace Exploration Agency (JAXA).
JAXA's experience in space missions and deep expertise, space communication, precise positioning, robotics and education is seen as making them an outstanding strategic partner for Australia.
The partnership between the Australian Space Agency and JAXA was cemented with the December 2020 return of JAXA's asteroid explorer Hayabusa2 to Woomera in South Australia.
It builds on existing strong co-operation over the past two decades, including the trials of the Japanese Automatic Landing Flight Experiment at Woomera in 1996, the launch of Australia's FedSat in 2002 and the return of Hayabusa1 in 2010.
The role of private sector cooperation
As well as government alliances, private sector partnerships are also an important way forward. Japan's outbound M&A and investment in open innovation is at a record high.
Corporate Japan is looking abroad for new technologies and ideas. Venture capital funds are gaining support from Japanese interests to back Australian space industry scaleups.
By working with a global group of investors and partners, Australian space companies can create an international launchpad into new markets. Japan has traditionally been viewed as more difficult for Australian companies to penetrate, but these new VCs are opening doors.
One of these is InterValley, a venture capital fund that has been backed by multiple Japanese institutions. They include affiliates of Mizuho Securities, a cornerstone investor in the fund, which services 80 per cent of Japan.
Intervalley is looking to invest in high quality, scalable, early-stage Australian technology companies seeking to commercialise technology and grow in Japan.
Myriota is proud to be one of its foundation investments, with our nano-satellite constellation seen as one of the world's most developed in terms of facilitating low-cost, low-power, secure direct-to-orbit communications anywhere on Earth.
Having access to and co-operation with other sophisticated world markets is vital for Australian space start-ups.
But partners need to be well-aligned in terms of their vision, technology ethics and culture. Space isn't governed by boundaries, which means that global partnerships must be based on mutual trust and respect. 
As the Japanese space ecosystem continues to develop, Australian space tech companies will be at the forefront of collaboration initiatives.
Dr Alex Grant is the CEO and co-founder of Myriota; an Australian internet of things (IoT) business offering low-cost and long-battery-life global connectivity. This article first appeared on Defence Connect.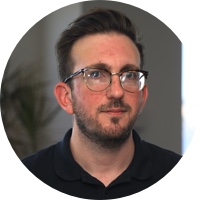 Adam is a journalist who has worked for more than 40 prestigious media brands in the UK and Australia. Since 2005, his varied career has included stints as a reporter, copy editor, feature writer and editor for publications as diverse as Fleet Street newspaper The Sunday Times, fashion bible Jones, media and marketing website Mumbrella as well as lifestyle magazines such as GQ, Woman's Weekly, Men's Health and Loaded. He joined Momentum Media in early 2020 and currently writes for Australian Aviation and World of Aviation.
Receive the latest developments and updates on Australia's space industry direct to your inbox. Subscribe today to Space Connect here.