The rover, which has been on the Red Planet since July last year, collected its first viable rock on 6 September, named 'Montdenier', and second on 8 September, named 'Montagnac'.
Perseverance was able to successfully core the rocks without them breaking, which was a landmark step defining the timeline of the planet's past.
"It looks like our first rocks reveal a potentially habitable sustained environment," said Ken Farley of Caltech, project scientist for the mission. "It's a big deal that the water was there a long time."
Perseverance's mission is to identify the past climate of Mars so humans can eventually explore the Red Planet.
Through its Sampling and Caching System, the rover uses a rotary-percussive drill and a hollow coring bit at the end of its two-metre-long robotic arm to extract samples of Martian rock.
In early August, the Perseverance was able to successfully drill a hole, but did not retrieve any samples.
Now, over a year after it landed, the rover has successfully retrieved two rocks for scientists to research. 
According to NASA, the first samples may be the "product of lava flow".
Apparently, the crystalline minerals that show up from volcanic rocks can help determine radiometric dating; defining the age of geology.
"Each sample can serve as part of a larger chronological puzzle; put them in the right order, and scientists have a timeline of the most important events in the crater's history," NASA said.
NASA also said salts had been detected in the rocks, which may have been formed when groundwater flowed through.
This could have altered some of the original minerals in the rock, or more likely – according to NASA – when the water evaporated, but the salts remained.
Salts are significant because inside could be "tiny bubbles of ancient Martian water", and could serve as "time capsules" of Mars' past climate and habitat.
The scientists were also able to discover groundwater had been present for a long time – a milestone revelation as they had only known previously it was there, but not how long.
Although the scientists were not able to decipher whether the water had altered the rocks, it still allows for a deeper understanding of the Red Planet.
"These samples have high value for future laboratory analysis back on Earth," said Mitch Schulte of NASA Headquarters, the mission's program scientist.
"One day, we may be able to work out the sequence and timing of the environmental conditions that this rock's minerals represent."
Schulte said these discoveries could lead to the history and stability of liquid water on Mars.
The Perseverance rover is now searching the crater floor for samples, which are stored in titanium tubes it carries, which will later be deposited where future astronauts will retrieve.
NASA believes its next sample will be found in South Séítah, a section of ridges, sand dunes and boulders, likely providing older rock samples than the ones found on Jezero's crater floor.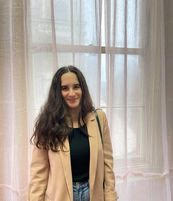 Bella Richards is a journalist who has written for several local newspapers, her university newspaper and a tech magazine, and completed her Bachelor of Communications (Journalism) at the University of Technology Sydney in 2020. She joined Momentum Media in 2021, and has since written breaking news stories across Space Connect, Australian Aviation and World of Aviation.
You can email Bella on: [email protected]
Receive the latest developments and updates on Australia's space industry direct to your inbox. Subscribe today to Space Connect here.