In light of ongoing gender inequality in the sector, the UN has dedicated this year's World Space Week - which began on Monday - to the theme of Women in Space.
The UN has said its goal over World Space Week is to bring awareness to the issue of gender diversity and identify the obstacles that women continue to face when entering into the field of space careers.
The body noted that women are underrepresented across the board in Science, Technology, Engineering and Mathematics (STEM) fields throughout the world, with women making up just 28.8 per cent of the entire STEM workforce on average, globally. 
In aerospace, women have continued to represent about one in five workers continuously for the last three decades.
To date, just 11 per cent of all astronauts that have flown to space have been women, while women account for just 19 per cent of all CEOs in the aerospace and defence sectors.
While over 560 people have flown into space, less than 70 of those were women. Further, of the 225 people who have completed a spacewalk, just 15 were women.
To address the ongoing problem, in addition to dedicating this year's World Space Week to Women in Space, the United Nations Office for Outer Space Affairs (UNOOSA) has also launched a new project called Space4Women, in order to promote women's empowerment in space.
According to UNOOSA director Simonetta Di Pippo, "equality is the precondition for a better future."
"Space for women means strengthened awareness, capacity and skills empowering young women and girls globally and promoting gender equality," she said.
Space4Women runs events and mentorship programs in order to assist and encourage women and girls to pursue STEM education and raise awareness about career opportunities and the importance of gender equality and empowerment in the space sector.
According to the UN, to succeed in addressing the 17 Sustainable Development Goals, the world must ensure that the benefits of space reach women and girls and that they play an active and equal role in space science, technology, innovation and exploration.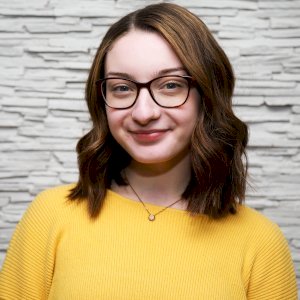 Writer – Defence and Aerospace, Momentum Media
Hannah joined Momentum as a journalist in 2019, and has since written breaking news stories across a diverse range of corporate industries, including finance, real estate, investments and aviation. She has a keen interest in the global aviation sector, with a particualy focus on improving overall individual wellbeing across the aerospace industry.
Hannah graduated from Macquarie University in Sydney Australia with a Bachelor of Media (Journalism) and is currently pursuing postgraduate studies.
Send Hannah an email at [email protected] or connect via Twitter or LinkedIn.
Receive the latest developments and updates on Australia's space industry direct to your inbox. Subscribe today to Space Connect here.