Federal Treasurer Josh Frydenberg believes that despite a short-term contraction triggered by lockdowns in NSW and Victoria, the Australian economy is set for a "very strong recovery" on the back of government support for business, rapid advancement to 80 per cent vaccination and a strong labour market.
His comments come on the day that NSW begins to reopen after three month of hard lockdown, hitting parts of Sydney particularly hard.
Speaking to Alex Whitlock, director of Momentum Media, the business behind Space Connect, Mr Frydenberg said that the "once in a century pandemic" had caused "the biggest economic shock since the Great Depression".
Reflecting on when the pandemic first hit, the Treasurer conceded that Treasury "had feared the worst", with the department forecasting that the unemployment rate could reach 15 per cent with "hundreds of thousands of fellow Australians lined up outside Centrelink".
"People were fearful of losing their homes, and their lifetime savings. And for some, those images were reminiscent of what we saw in the Great Depression," he said.
"We responded with JobKeeper and, immediately, it boosted both consumer and business confidence, and it suddenly saw employers, rather than sacking workers, hold on to them."
Mr Frydenberg said that JobKeeper was "a very important intervention", and "a major economic support program; a combination of a wage subsidy and economic stimulus".
"It had the desired impact in that it kept the formal connection between employers and employees. But it also laid the foundation for what was a very strong recovery, saving – according to the RBA – at least 700,000 jobs," he added.
The Treasurer stated that the economy had "shown remarkable resilience" despite the "game-changer" Delta variant of the virus.
 "Today, our economy is larger than it was going into the pandemic, and that our employment levels are higher than they were going into the pandemic [currently at a 12-year low of 4.5 per cent], does give people confidence that we have got through this crisis in a position that is stronger than that of many other comparable jurisdictions," Mr Frydenberg said.
Outlining that the vaccination targets of 70 to 80 per cent are now "well in sight" for the two states, with NSW starting to reopen from today and Victoria "hopefully" not far behind, he said that "confidence will start coming back into the economy, and – of course – the jobs will come back".
"It is important, though, that we keep [up] momentum in the vaccination program, and everyone who's eligible [gets] vaccinated because it not only protects themselves, but also protects the broader community," he said.
"I'm also very confident that as restrictions ease, we will see people back in work, and we'll see businesses reopen and monetary policy will stay accommodative," Mr Frydenberg said.
He also pointed to the $200 billion on household balance sheets "that was not there this time last year", as well as business balance sheet growth and "strong pipelines of investment in both the housing sector" (bolstered by the HomeBuilder program), but also in machinery and equipment off the back of the expanded instant asset write-off.
"[But] that's not cause for complacency." he said. "Far from it."
 Looking back at the impacts of the pandemic, the Treasurer and deputy leader of the Liberal Party told Mr Whitlock: "[It was] certainly not the economic environment I thought I would be involved in as the Treasurer.
"In fact, I was pleased to deliver the first balanced budget in 11 years, was looking forward to delivering the first surplus budget in 12 years, and – even after the terrible bushfires and the ongoing drought – we were on track for that.
 "And then the pandemic turned the world on its head; there was no rule book."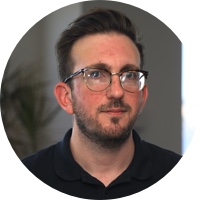 Adam is a journalist who has worked for more than 40 prestigious media brands in the UK and Australia. Since 2005, his varied career has included stints as a reporter, copy editor, feature writer and editor for publications as diverse as Fleet Street newspaper The Sunday Times, fashion bible Jones, media and marketing website Mumbrella as well as lifestyle magazines such as GQ, Woman's Weekly, Men's Health and Loaded. He joined Momentum Media in early 2020 and currently writes for Australian Aviation and World of Aviation.
Receive the latest developments and updates on Australia's space industry direct to your inbox. Subscribe today to Space Connect here.