The university-led rocketry team will be competing in the 2022 Spaceport America Cup against over 150 other universities with their custom-made 30,000 feet rocket, dubbed Blue Wren.
It comes as the group has also been the first Australian university to participate in the last two competitions and come home with medals each time.
According to the university, the rocket is comprised of a carbon fibre airframe, student-developed avionics, flight computer systems and recovery systems all flown together on a commercial rocket motor.
It will be showcased in Las Cruces, New Mexico in June next year in front of a panel of international aerospace organisations.
"We are extraordinarily excited to be heading to New Mexico as a team to launch our new 30,000 feet rocket, Blue Wren," said executive director Alison Lockley.
"We want to build upon the successes we had this year and show what we can develop and produce as a team."
The rocketry team is a group of student engineers who design and build high power sounding rockets.
Sounding rockets reach suborbital space and remain there briefly, from around five to 20 minutes in total – it is considered a cost-effective launch alternative to conduct scientific research.
In preparation, they will complete a combination of launch, simulation and safety tests ahead of the competition, and the first physical test will be held in early 2022.
Blue Wren will be launched in a remote area in Far West NSW to "determine how well and far it flies" before making any changes to the rocket, the university said.
This year, the team placed second and third at the virtual competition and in 2019, they travelled to New Mexico to launch their 10,000 feet rocket Silvereye and placed first in their category.
Other rockets built by the team include Wedgetail, its first ever high-power rocket in 2017; Bronzewing, which began development in 2019 and is in the final stages of design and construction; and Firetail, also developed in 2019 and is slated to be tested in the America Cup and AURC in Australia.
On the group's website, it says their goal is to contribute to Australia's growing space industry by conducting research, experimenting and promoting STEM in the wider community.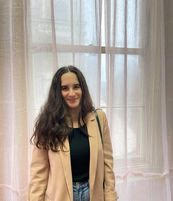 Bella Richards is a journalist who has written for several local newspapers, her university newspaper and a tech magazine, and completed her Bachelor of Communications (Journalism) at the University of Technology Sydney in 2020. She joined Momentum Media in 2021, and has since written breaking news stories across Space Connect, Australian Aviation and World of Aviation.
You can email Bella on: [email protected]
Receive the latest developments and updates on Australia's space industry direct to your inbox. Subscribe today to Space Connect here.