In a blog posting, the agency said it received a warning about potential debris on Monday evening, 29 November.
On Tuesday, 30 November, astronauts Thomas Marshburn and Kayla Barron were slated to spend six and a half hours replacing a "faulty" S-band Antenna Subassembly (SASA) located on the Port 1 truss structure.
"Due to the lack of opportunity to properly assess the risk it could pose to the astronauts, teams have decided to delay the spacewalk planned for Tuesday, November 30 until more information is available," NASA said in a blog.
"The space station schedule and operations are able to easily accommodate the delay of the spacewalk."
While there has been no confirmation of what the debris is, it comes only weeks after a Russian anti-satellite test was conducted on 15 November which created over 1,500 pieces of debris.
When the ISS was first notified, operations ceased for hours as the astronauts were forced to close hatches and shelter in their space vehicles in case of the resulting debris colliding with the orbiting laboratory.
On Tuesday, NASA released a live video discussing the spacewalk, and Dana Weigel, deputy manager of the ISS program said: "As the ISS passed through the orbit of the debris, we had a heightened, elevated concern for about 24 hours after the event.
"Since that time, the debris has dispersed out quite a bit more. The background environment is slightly elevated. It's about two times what it had been prior to the event"
However, Weigel said the risk on extravehicular activity is similar to what the ISS has already experienced over the past few years.
Numerous comments on NASA's twitter account have said the debris is likely from the anti-satellite test, but regardless of where it originated, space junk has remained a mounting issue for years, and continues to grow.
Currently there are over 23,000 foreign objects the size of a softball or bigger that are constantly tracked in order to detect any possible collisions with satellites or the ISS itself.
Space junk generally refers to any kind of debris left behind by humans in space, such as fleck of paint that has worn off a satellite, or machinery materials that have fallen from rockets or spaceships.
However, in recent years, governments, space agencies and companies have ramped up commitment to reducing space junk by developing more sustainable practises within the industry.
NASA will be providing an update on when the spacewalk will be scheduled.
The two astronauts launched onboard the SpaceX Dragon spacecraft "Endurance" on Thursday, 11 November for their six-month stay.
According to the agency, the antenna recently lost its ability to send signals to Earth via its Tracking and Data Relay Satellite System – NASA's primary satellite for space and Earth communications.
"Although its degradation has had limited impact on station operations, mission managers decided to install a new antenna to ensure communications redundancy," NASA said in a statement.
NASA said the station transmits low-rate voice and data with flight controls on the ground through the antenna.
While the antenna stopped working, the station has deployed additional low-rate S-band systems as well as high-rate KU-band communication systems that relay videos to ground controllers.
This will mark not only the first spacewalk for the Crew-3 team, but the station's 245th for assembly, maintenance and upgrades, NASA said.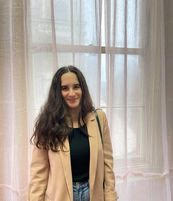 Bella Richards is a journalist who has written for several local newspapers, her university newspaper and a tech magazine, and completed her Bachelor of Communications (Journalism) at the University of Technology Sydney in 2020. She joined Momentum Media in 2021, and has since written breaking news stories across Space Connect, Australian Aviation and World of Aviation.
You can email Bella on: [email protected]
Receive the latest developments and updates on Australia's space industry direct to your inbox. Subscribe today to Space Connect here.