MPs also argued Australia must do more to create sovereign assets after COVID exposed our "reliance on other countries" for vital services.
Chair of the committee, Pat Conaghan, concluded Australia must "position itself to capitalise" on the growing space sector.
The House standing committee on industry, innovation, science and resources' new report delivered 38 recommendations.
Its most significant was to turn the Space Agency, which currently sits within a government department, into its own separate statutory authority.
This would give it a degree of independence from ministers and potentially allow it to legally enforce decisions.
The report also said there was a "general consensus" from the industry that its funding should increase.
"The Space Industry Association of Australia (SIAA) argued that despite considerable government and industry effort to kickstart Australia's space industry, it remains a 'late and lagging' participant from a government investment perspective," it read. 
"It recommended that government investment be lifted to a level at least comparable to Indonesia and South Africa, on a relative GDP basis."
It revealed Australia ranks just 18th among the G20 countries for government investment in space as a percentage of GDP, a comparable amount to Turkey and far lower than the US, UK or Canada.
The report also said COVID-19 highlighted the "vulnerability of Australia's reliance on other countries for space-related technologies and services" and global supply chains.
"It reinforced the need for sovereign space capability, so that Australia has what it needs to design, build and maintain our own space requirements," read the report.
"In turn, the committee has made recommendations with a view to this. For example, we have recommended a national assessment of Australia's current and future space infrastructure requirements with particular emphasis on developing sovereign capability in identified areas, while acknowledging the need for industry to access a range of infrastructure for research and development, and manufacture."
You can read the full report here.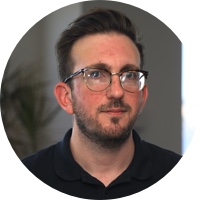 Adam is a journalist who has worked for more than 40 prestigious media brands in the UK and Australia. Since 2005, his varied career has included stints as a reporter, copy editor, feature writer and editor for publications as diverse as Fleet Street newspaper The Sunday Times, fashion bible Jones, media and marketing website Mumbrella as well as lifestyle magazines such as GQ, Woman's Weekly, Men's Health and Loaded. He joined Momentum Media in early 2020 and currently writes for Australian Aviation and World of Aviation.
Receive the latest developments and updates on Australia's space industry direct to your inbox. Subscribe today to Space Connect here.