The nations will focus on mutual areas of interest in space such as Earth observation, robotics and automation, space manufacturing and launch, according to the press release.
A memorandum of understanding (MoU) was signed by Minister for Science and Technology Melissa Price and South Korea's Minister for Science and ICT Lim Hyesook.
"Korea is a key regional partner and an important space nation that has interests that overlap with many of our priorities here in Australia," Minister Price said.
It falls under one of the key factors in Australia's Civil Space Strategy 2019-28 which focuses on opening international doors and strengthening partnerships across the globe.
"The Australian government is determined to keep delivering for our flourishing space sector and one of the ways we achieve that is by opening up new markets through international agreements like this," said Minister Price.
"Australia and Korea have been partners in the scientific community for decades and now we're teaming up in space to achieve even more great things that boost our economies and create jobs."
According to the Korea Aerospace Research Institute, the Republic of Korea is set on expanding its activity on the moon and advancing Earth observation operations until 2050, among other goals.
Australia was one of the first nations to sign the Artemis Accords in October 2020, which is a NASA driven agreement for the safe participation of lunar exploration and beyond.
The Republic of Korea signed them in May this year, becoming the 10th nation to pen the accords, and the MoU noted this was a significant reason to form an alliance.
Lim also said the alliance will further enhance operations such as satellite development, space exploration, satellite navigation and more.
In October, Prime Minister Scott Morrison and President Moon Jae-in spoke about the potential of boosting space ties between nations at the G20 summit.
The MoU will be effective for five years and will be renewed if no party decides to reject continuation.
The signing comes as Korean President Moon is visiting Australia to mark the 60th anniversary of diplomatic ties between both nations.
In a statement released on 13 December following the MoU signing, Prime Minister Scott Morrison said Korea is setting a "new turning point" for space development with its first homegrown rocket launch.
South Korea launched its first domestically built rocket in October, dubbed Nuri, and despite its third-stage engine shutting down early into lift-off, more attempts will be made next year.
"I hope that the MoU regarding space cooperation will enhance exchange and foster cooperation in fields ranging from space exploration and the launch vehicle industry to satellite navigation, and I hope this agreement begin, become the stepping stone for the two countries to expand into space together."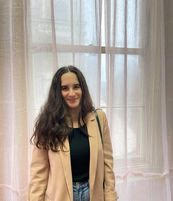 Bella Richards is a journalist who has written for several local newspapers, her university newspaper and a tech magazine, and completed her Bachelor of Communications (Journalism) at the University of Technology Sydney in 2020. She joined Momentum Media in 2021, and has since written breaking news stories across Space Connect, Australian Aviation and World of Aviation.
You can email Bella on: [email protected]
Receive the latest developments and updates on Australia's space industry direct to your inbox. Subscribe today to Space Connect here.