Gravity Lawyers' director Dr Maria Pozza, who specialises in space and aerospace law, explained that an effective entry should illustrate how the person's achievements and initiatives had a tangible impact on the industry.
"It's the wow factor that adds a punch to submissions," Dr Pozza told Space Connect.
The Australian Space Awards 2022 will take place as a black-tie event, supported by principal partner KBR, on Thursday, 24 March 2022 at The Star in Sydney.
To enter the awards or nominate your colleagues and peers, click on the Australian Space Awards website, register your details, download and read the category criteria, save an entry, and then save and confirm your submission.
The deadline to enter your submissions has been extended to 5:30pm on 18 February 2022, and nominees will be revealed later that month.
Noting that multiple candidates would be vying for each award, Dr Pozza said that nominees could distinguish themselves by outlining how their initiative benefited a group such as students or a scholarly community, or how their innovations or technological developments improved processes and systems for their organisation or the wider space profession.
"Nominees need to follow through on their descriptions," she explained.
"It is not enough to just say that you did this. It is far more powerful to say, for example: 'I did this, because of which this happened, and this is likely to result in the following outcome'. We want to know about the positive impact your initiatives have had to help us understand why you are a nominee."
Candidates also need to ensure that submissions are articulate and succinct, and only provide information that is relevant to the questions in each category.
"Submissions that waffle, provide a list of previous awards that are irrelevant to the nomination or talk about non-related issues is incredibly unhelpful," Dr Pozza said.
"Make it easy for us to read. There is nothing worse than trying to decipher what the nominee is trying to convey."
Gravity Lawyers provides a range of services, including space and aerospace legal services, regulatory and compliance services, long or short-term in-house legal and private client engagements. The firm assists clients with licences and permits to launch rockets or place a payload into space, along with strategy, business planning and funding applications.
There are 20 categories for both individuals and groups this year that will recognise everyone in the space industry from major ASX-listed corporations to small-to-medium enterprises (SMEs), start-ups, academic institutions and associations.
The awards are open to all organisations operating in Australia in support of the space industry, including launch, telecommunication, satellite, energy, mining and transport sectors, as well as defence, agriculture, disaster and water management industries.
All businesses and professionals in the space industry who meet eligibility criteria are encouraged to participate in the awards program by lodging their submissions.
All submissions will be delivered to judges, who will include respected space professionals, business executives, government and military leaders, academics, entrepreneurs and innovators.
The panel will individually assess and score each section of the submission against several criteria and provide an aggregated score and assessment.
The combined score from the judges will then be tabulated, with the highest scoring submission crowned the winner.
Nominees can submit across multiple award categories if they meet the criteria.
For more information about the awards program, click here.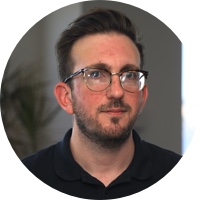 Adam is a journalist who has worked for more than 40 prestigious media brands in the UK and Australia. Since 2005, his varied career has included stints as a reporter, copy editor, feature writer and editor for publications as diverse as Fleet Street newspaper The Sunday Times, fashion bible Jones, media and marketing website Mumbrella as well as lifestyle magazines such as GQ, Woman's Weekly, Men's Health and Loaded. He joined Momentum Media in early 2020 and currently writes for Australian Aviation and World of Aviation.
Receive the latest developments and updates on Australia's space industry direct to your inbox. Subscribe today to Space Connect here.