Judge Bob Love, a former Babcock MD, said, "Ask yourself if your research or innovations are real, aspirational, or both? Then ask whether there's been any real progress. How has this progress been measured?"
The Australian Space Awards 2022 will take place as a black-tie event, supported by principal partner KBR, on Thursday, 24 March 2022, at The Star in Sydney.
To enter the awards or nominate your colleagues and peers, click on the Australian Space Awards website, register your details, download and read the category criteria, save an entry, and then save and confirm your submission.
The deadline to enter your submissions has been extended to 5:30pm on 18 February 2022, and nominees will be revealed later that month. 
Love continued that it is equally essential for candidates to ensure that their research and innovations have the potential to be commercially viable.
"If you look at the data, the ability of universities in Australia to turn their research into dollars is very poor," he argued.
"We're not interested in research for research's sake. I think universities get themselves into a tizzy over that. Ask yourself if your idea will present opportunities to capitalise on it commercially. Ask yourself how you could translate your aspirational idea into commercial activity."
"Sometimes, of course, you have got to kiss a lot of frogs before one turns into a handsome prince. But you need to have that course mapped out."
Candidates could also demonstrate that their organisation is on an upward trajectory by providing data around the number of staff, cadets or apprentices, and the level of turnover.
"I think this shows real growth in the business," Love said.
"If a company is going to be successful, you'd expect to see a track record of growth."
When writing submissions, brevity and clarity are key. Love advises applicants to have their submissions peer-reviewed by an independent third party outside their business.
"I think it's worthwhile to ask if it makes sense to them," Love said.
"Submissions can sometimes be repetitive, and it's more bling than substance or more froth than coffee.
"Before you start writing, outline your key message that you'd like to convey to the judges, and then ask yourself whether you're getting that message across."
Bob Love is a maritime engineering advisor who runs his own firm, AE2A and was previously a Royal Navy Rear Admiral and managing director of Babcock, which provides engineering services to clients in the aviation, land and marine sectors.
He was the recipient of an Order of the British Empire for the recovery of HMS Nottingham's grounding off the coast of Australia, and a Companion of the Bath for services to the Royal Navy and, in particular, securing the New Queen Elizabeth Aircraft Carriers.
This year, there are 20 award categories for both individuals and groups that will recognise everyone in the space industry from major ASX-listed corporations to small-to-medium enterprises (SMEs), start-ups, academic institutions, and associations.
The awards are open to all organisations operating in Australia in support of the space industry, including launch, telecommunication, satellite, energy, mining and transport sectors, as well as defence, agriculture, disaster and water management industries.
All businesses and professionals in the space industry who meet eligibility criteria are encouraged to participate in the awards program by lodging their submissions.
Submissions will be delivered to judges, including respected space professionals, business executives, government and military leaders, academics, entrepreneurs and innovators.
The panel will individually assess and score each section of the submission against several criteria and provide an aggregated score and assessment.
The combined score from the judges will then be tabulated, with the highest-scoring submission crowned the winner.
Nominees can submit across multiple award categories if they meet the criteria.
For more information about the awards program, click here.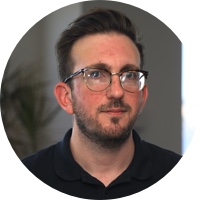 Adam is a journalist who has worked for more than 40 prestigious media brands in the UK and Australia. Since 2005, his varied career has included stints as a reporter, copy editor, feature writer and editor for publications as diverse as Fleet Street newspaper The Sunday Times, fashion bible Jones, media and marketing website Mumbrella as well as lifestyle magazines such as GQ, Woman's Weekly, Men's Health and Loaded. He joined Momentum Media in early 2020 and currently writes for Australian Aviation and World of Aviation.
Receive the latest developments and updates on Australia's space industry direct to your inbox. Subscribe today to Space Connect here.