Thomas Green, co-founder of Adelaide-based company Neumann Space, has advised aspiring applicants to include any information in their submissions that could potentially differentiate them from their field.
"This might be prodigious outreach, valuable research, or novel and practical business techniques," Green said. "What we look for is anything that advances and sustains the space industry and sector in Australia, and if your work assists in growing the field of industry, research, or outreach, you're an entrant who is standing out from the pack."
The Australian Space Awards 2022 will take place as a black-tie event, supported by principal partner KBR, on Thursday, 24 March 2022 at The Star in Sydney.
To enter the awards or nominate your colleagues and peers, click on the Australian Space Awards website, register your details, download and read the category criteria, save an entry, and then save and confirm your submission. The deadline to enter your submissions has been extended to 5:30pm on 18 February 2022, and nominees will be revealed later that month. 
Green, who served as a research and policy analyst as well as in-house counsel during his tenure at Neumann Research, also urged candidates to "stick to the facts" by providing practical, "real-world results", and examples of the hard work carried out by them or their organisation to advance Australia's space sector.
"It's not a press release. The submissions and categories include selection criteria," he warned.
"We're given selection criteria to judge against. Every entry goes through a single-blind review process where two judges evaluate a submission without being aware of the other judge's review outcome. This means that our process is unbiased and merits-based and ensures the best outcome for the applicant."
As such, Green underscored that strong submissions would answer the questions and address the selection criteria (echoing sentiments expressed by other judges this year).
"This sounds simple but it's astounding how many entries forget this lesson," he remarked.
"Sometimes, entries will diverge from the question in the application pack, sometimes quite significantly. For example, one entry described in great detail their work process and prior history before becoming involved in the space industry.
"It was very interesting but had nothing to do with either space or the space industry."
Founded in 2015, Neumann Space develops a scalable in-space electric propulsion system for satellites. Its specialities include ion drives, propulsion, satellites, CubeSats, smallsats and plasma, as well as research.
There are 20 award categories for both individuals and groups this year that will recognise everyone in the space industry from major ASX-listed corporations to small-to-medium enterprises (SMEs), start-ups, academic institutions and associations.
The Space Awards are open to all organisations operating in Australia in support of the space industry, including launch, telecommunication, satellite, energy, mining and transport sectors, as well as defence, agriculture, disaster, and water management industries.
All businesses and professionals in the space industry who meet eligibility criteria are encouraged to participate in the awards program by lodging their submissions.
Submissions will be delivered to judges, who include respected space professionals, business executives, government and military leaders, academics, entrepreneurs and innovators.
The panel will individually assess and score each section of the submission against several criteria and provide an aggregated score and assessment.
The combined score from the judges will then be tabulated, with the highest-scoring submission crowned the winner.
Nominees can submit across multiple award categories if they meet the criteria.
For more information about the awards program, click here.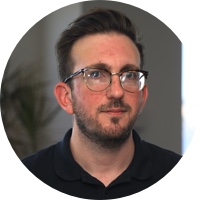 Adam is a journalist who has worked for more than 40 prestigious media brands in the UK and Australia. Since 2005, his varied career has included stints as a reporter, copy editor, feature writer and editor for publications as diverse as Fleet Street newspaper The Sunday Times, fashion bible Jones, media and marketing website Mumbrella as well as lifestyle magazines such as GQ, Woman's Weekly, Men's Health and Loaded. He joined Momentum Media in early 2020 and currently writes for Australian Aviation and World of Aviation.
Receive the latest developments and updates on Australia's space industry direct to your inbox. Subscribe today to Space Connect here.