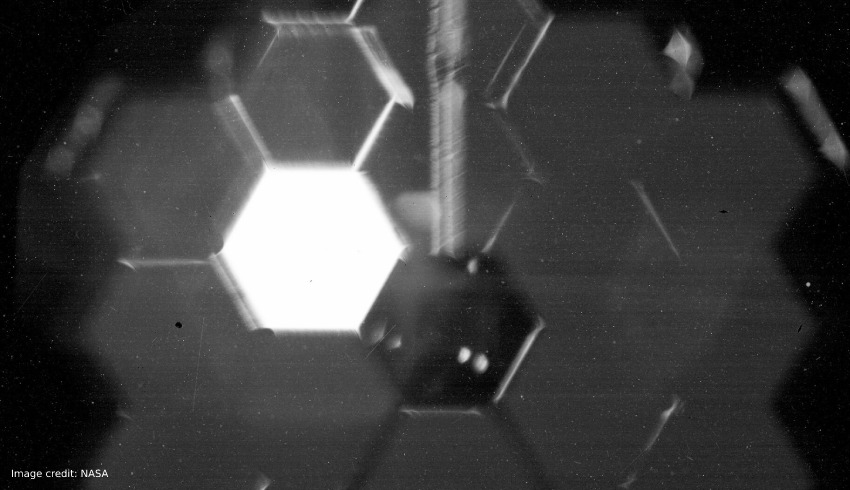 The first selfie taken by NASA's James Webb Telescope has been released! Last week, the telescope captured a photo of its primary mirror using a specialised pupal imaging lens of the NIRCam instrument, according to the European Space Agency.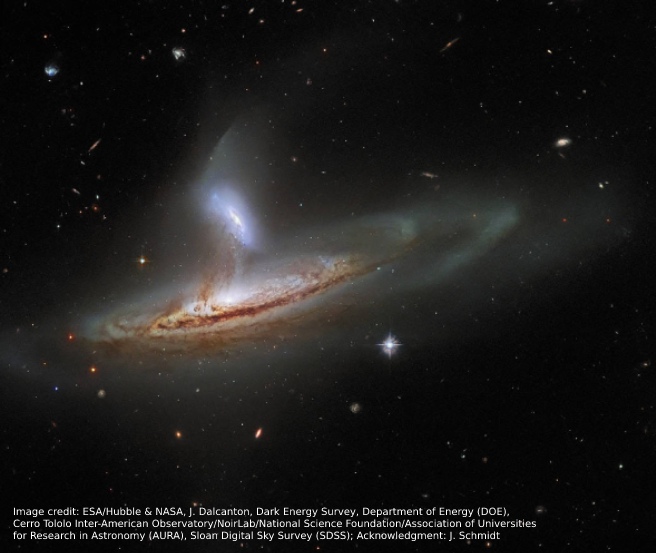 On 12 February, NASA and the European Space Agency's Hubble Space Telescope captured an "interacting galaxy pair". When two galaxies interact, gas, dusk and star systems can move toward one galaxy and away from the other, according to the agency. The image shows this process in action.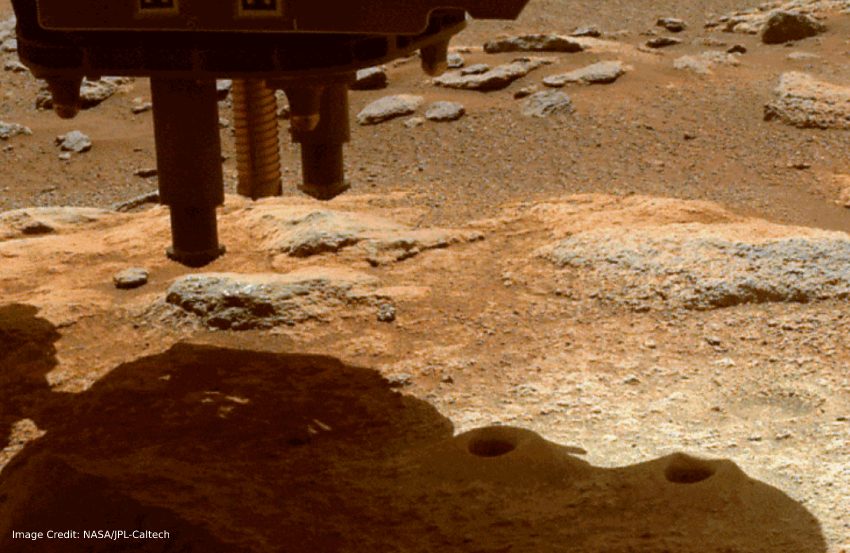 This image is one of the latest captured on Mars by the Perseverance Rover, released on 21 January. According to NASA, the robotic arm used its drill to eject fragments of cored rock from a sample tube on 15 January.
"One of the rover's hazard cameras (hazcam) obtained same-day, before-and-after images of the surface below the rover to help better understand the results of this operation," the agency said.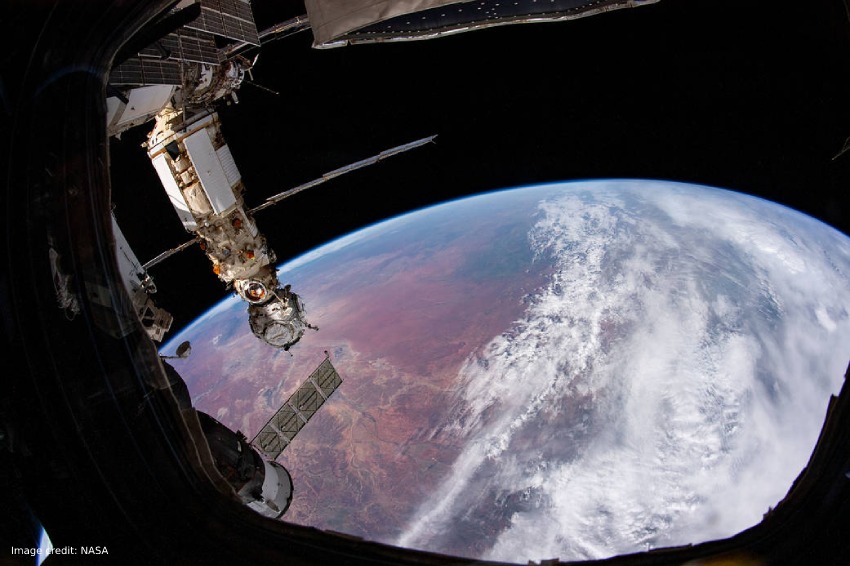 This image was captured on 3 February from the International Space Station. Shown is Russia's Nauka and Prichal modules, orbiting 265 miles above central Australia. According to NASA, at the lower left of the image is a portion of Russia's Soyuz MS-19 crew ship docked to the Rassvet module.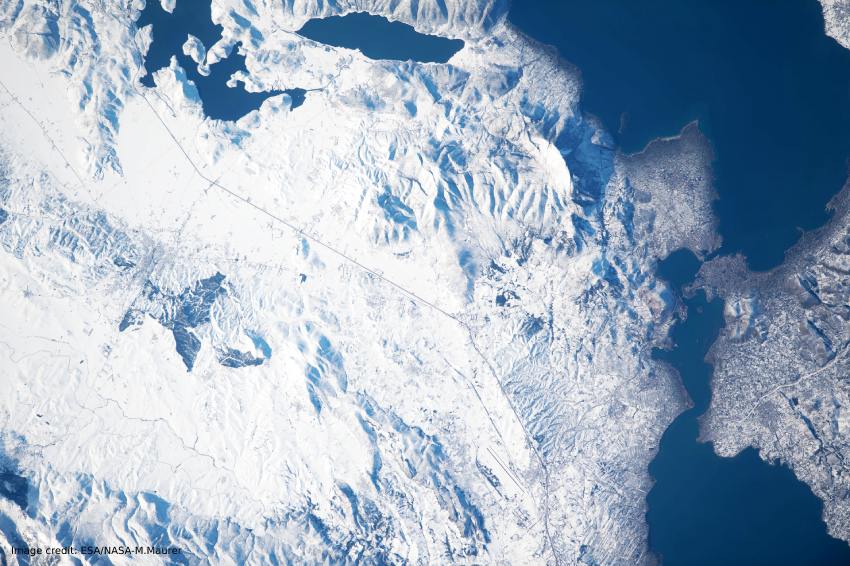 ESA astronaut Matthias Maurer captured this bird's eye view photo from the ISS of a snow-covered town in Greece on 9 February, about 400 kilometres above Earth.
He said: "Wintery Greece in Blue & White. Not so easy to distinguish snow from clouds in some places, but next to the capital Athens, I could also clearly see the Euboean Gulf – home to the narrow Euripus Strait. #CosmicKiss #EarthObservation".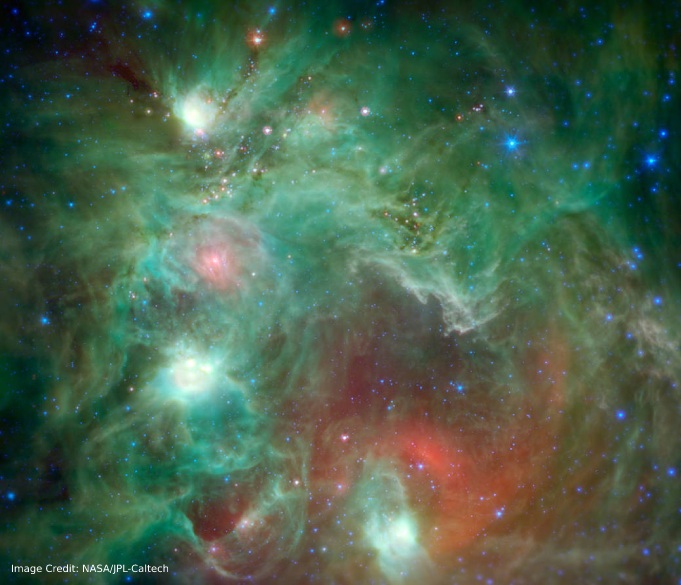 This image captured by NASA's Spitzer Space Telescope is a set of baby stars enclosed by dust in the NCG 2174 region of the Orion Constellation. According to the agency, some of the clouds look like the face of a monkey in visible-light images, hence the nebula's nick name, the "Monkey Head".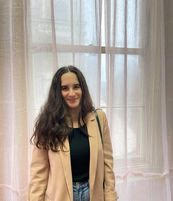 Bella Richards is a journalist who has written for several local newspapers, her university newspaper and a tech magazine, and completed her Bachelor of Communications (Journalism) at the University of Technology Sydney in 2020. She joined Momentum Media in 2021, and has since written breaking news stories across Space Connect, Australian Aviation and World of Aviation.
You can email Bella on: [email protected]
Receive the latest developments and updates on Australia's space industry direct to your inbox. Subscribe today to Space Connect here.