According to the company, the agreement will see LeoLabs provide Japan with "actionable insights" and the ability to track satellites and orbital debris in low-Earth orbit through its network of phased array radars.
LeoLabs will also deliver a "full set of training" to support JASDF operators in the use of its data and services, including tracking, monitoring and collision avoidance.
"We are deeply honoured to have this opportunity to work with the Japan Ministry of Defense," said LeoLabs CEO and co-founder Dan Ceperley.
The contract was awarded through ITOCHU Corporation, a local LeoLabs established training partner. LeoLabs said both companies are "mutually committed" to growing their partnership in the future and supporting the JASDF.
"As our sensor network continues to proliferate around the world, we are rapidly investing in analytics and tools that will scale to deliver timely updates on critical events in LEO," Ceperley said.
"These events include collisions, breakups, manoeuvres, new launches, and re-entries. We will bring all these capabilities to JASDF."
Meanwhile, LeoLabs Australia managing director Terry van Haren, added: "This is an exciting first move by a member of the Combined Space Operations nations which also involves Australia.
"LeoLabs Australia is already supporting global radar operations in the Pacific time zone, so we are in essence supporting Japan.
"I see great synergies of potentially multiple partners adopting the same commercial SDA data and toolset, the least of which is the ability to utilise these services to collectively share attribution information of irresponsible actions in space, such as the breakup of Cosmos 1408 following the Russian direct assent ASAT last November."
As the rapid deployment of new satellite constellations continues, Ceperley said the "single greatest challenge" to addressing both the sustainability and security threats in LEO is solving what is dubbed the "data deficit".
"This is true for Japan, and for all space-faring nations," he said.
Ceperley explained that the two pillars to the success of future LEO operations is sustainability – given that more than 250,000 pieces of space debris continue to go untracked around the Earth while new satellites are launched regularly – and security.
"The number of assets in LEO doubled last year, will double again this year, and is expected to grow 25 times in the next five years. LeoLabs is already the largest provider of data for LEO today, and we're uniquely positioned to expand this lead as we execute on our constellation of radars," he said.
"Our current network includes six radars located at sites in Alaska, Texas, New Zealand and Costa Rica. By the end of this year, we will add four more radars at additional sites in Australia and the Azores in the Atlantic. Our network will grow from there."
Last month, Space Connect reported that LeoLabs Australia had announced the construction of its first sovereign Space Radar Site in Western Australia, near Collie.
The site, dubbed the West Australian Space Radar (WASR) will mark LeoLabs' sixth global surveillance radar.
The Western Australia radar will consist of a pair of S-band phased array space radars ready for commercial use by the end of 2022.
With this new site, along with another in New Zealand, the company is expanding much needed space surveillance in the Southern Hemisphere, and LeoLabs is also slated to further this capability in geosynchronous equatorial orbit and beyond.
In November, Russia launched an anti-satellite test on one of its own spacecraft, creating over 1,500 pieces of space debris in LEO.
LeoLabs' monitoring services were critical to observing the debris, which had detrimental effects on space infrastructure like the International Space Station, and only within a month tracked over 300 pieces debris.
"We demonstrated the strength of our global system by being first to detect, track and report the debris from Cosmos 1408 following the Russian direct ascent ASAT test in November last year," van Haren said.
"Our tracking and monitoring data, collision avoidance, and launch support services are sold to commercial satellite operators and launch organisations worldwide."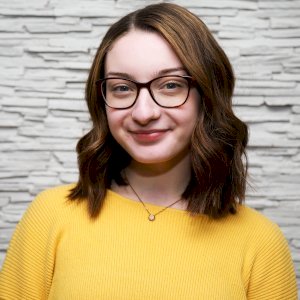 Writer – Defence and Aerospace, Momentum Media
Hannah joined Momentum as a journalist in 2019, and has since written breaking news stories across a diverse range of corporate industries, including finance, real estate, investments and aviation. She has a keen interest in the global aviation sector, with a particualy focus on improving overall individual wellbeing across the aerospace industry.
Hannah graduated from Macquarie University in Sydney Australia with a Bachelor of Media (Journalism) and is currently pursuing postgraduate studies.
Send Hannah an email at [email protected] or connect via Twitter or LinkedIn.
Receive the latest developments and updates on Australia's space industry direct to your inbox. Subscribe today to Space Connect here.