The Canberra-based company, which provides satellite tracking services, will work on improving space and ground communications under this new partnership alongside other industry leaders including Airbus, Nova Systems, BAE Systems and several universities.
As a core partner, EOS will also be able to spearhead research projects and nominate other candidates to join the industry consortium.
"We are delighted that EOS have decided to become one of our core partners," said SmartSat CRC CEO Professor Andy Koronios.
"They obviously see real benefit in their participation with the SmartSat CRC and we look forward to working together to help build Australian space technology capability."
SmartSat CRC hosts multiple collaborative missions that partners take part in, and EOS will join Project CHORUS (Compact Hybrid Optical-RF User Segment), a $2.8 million investment into developing a new technology to improve space communications.
Shoal Group, one of SmartSat's supporting members said that high data rate communications to and from small aperture satellite Earth terminals – two-way satellite ground stations with a very small dish antenna – are "reaching the limits" of radio frequency technology, which is typically used to communicate between space and Earth.
These limits make spacecraft more vulnerable to outside threats and electronic warfare, Shoal said.
But project CHORUS is developing a small aperture combined with a hybrid optical-RF terminal to create "leap-frogging" technology with diverse capabilities.  
Optical communications (also known as laser communications) are carried on an optical rather than a radio wavelength. In NASA's context, optical communications use light to transmit information over long distances by using lasers instead of radio frequencies.
Lasers are smaller, lighter and use less power than radio systems, and according to NASA, these advantages can significantly advance human exploration in the future.
"The commercial potential of Project CHORUS is significant with the technology dovetailing neatly with our existing globally-recognised capabilities of EM Solutions," CEO of EOS, Glen Tindall said.  
"Project CHORUS has been an exercise in the best-practice commercialisation of a new technology driven by collaboration between government, industry, and academics. The success of this venture to date demonstrates the value of having an independent platform like SmartSat CRC to bring the various parties together and accelerate the emergence of Australia's space sector.
"Having benefited from what SmartSat is doing, we are thrilled to be investing our time and joining the CRC to drive great outcomes for Australian space technology."
Phase 1, which ran from April 2019-April 2020 focused on research and feasibility studies, and Phase 2, which will deliver a working terrestrial demonstration of the terminal is set to be ready by early 2023.
Australian government agency the Defence Science and Technology Group (DSTG) is also working alongside SmartSat's partners for the project.
"We are seeing the development of potentially breakthrough technologies that could be a game-changer for military satellite communications," said DSTG's chief technology officer, strategic research and innovation, Professor Michelle Gee.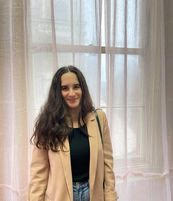 Bella Richards is a journalist who has written for several local newspapers, her university newspaper and a tech magazine, and completed her Bachelor of Communications (Journalism) at the University of Technology Sydney in 2020. She joined Momentum Media in 2021, and has since written breaking news stories across Space Connect, Australian Aviation and World of Aviation.
You can email Bella on: [email protected]
Receive the latest developments and updates on Australia's space industry direct to your inbox. Subscribe today to Space Connect here.