Penten has joined Team Maier — an industry consortium led by Airbus Defence and Space, bidding for a contract to deliver a next-generation military SATCOM solution to the Australian Defence Force (ADF) under Project JP 9102.  
The cyber security company has offered to provide ground segment sovereign encryption capability.
Specifically, Penten would be tasked with leveraging its AltoCrypt Stik technology to design and build the transmission security module, ensuring the future SATCOM capability cannot be jammed or intercepted.
The AltoCrypt Stik technology, approved for use by the Australian Signals Directorate, is reportedly capable of facilitating the safe exchange of sensitive information using modern devices.
The technology would be integrated with Airbus Defence and Space's proprietary Proteus software defined radio (SDR) modem, designed to deliver a high bandwidth and resilient anti-jamming solution capable of mitigating interference from sophisticated foreign entities.
As part of Airbus' contribution to Australian Industry Capability (AIC), Penten is expected to be offered the opportunity to evolve the Proteus modem into a domestic solution used to address Australia's future needs.
Matthew Wilson, CEO of Penten, welcomed the opportunity, noting the benefits for local industry and the company's own growth.
"We are excited to partner with Airbus in Team Maier and offer an entirely Australian-developed cyber technology solution to protect Australia's military communications," Wilson said.
"Joining Team Maier also offers a potential export gateway for Penten's technology to be used across Airbus' satellite solutions globally.
Martin Rowse, director, space – Australia at Airbus Defence and Space, said Penten's encryption capability would form a key part of a future SATCOM offering.
"Combined with Airbus Defence and Space's Proteus SDR modem, Penten will enable Team Maier to offer a proven, ready-to-launch solution with world leading resilience and anti-jam capability," Rowse said.
"Given that Proteus' predecessor, the Paradigm modem, was developed here in Australia, it's fitting that this technology should return home to enable Penten to lead a new wave of Australian technology development for the future of Australian military capability."
Penten is the latest of a number of companies to join Team Maier, which include SSTL, Willyama Services, Microsoft, Clearbox Systems, Blacktree Technology, and UGL.
Team Maier is competing against a host of other major contractors, including Airbus, Boeing, Lockheed Martin Australia (LMA), Northrop Grumman Australia, and Optus.
The JP 9102 tender closed on 10 January.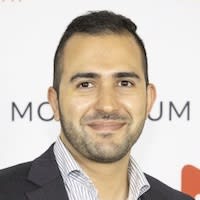 News Editor – Defence and Cyber, Momentum Media
Prior to joining the defence and aerospace team in 2020, Charbel was news editor of The Adviser and Mortgage Business, where he covered developments in the banking and financial services sector for three years. Charbel has a keen interest in geopolitics and international relations, graduating from the University of Notre Dame with a double major in politics and journalism. Charbel has also completed internships with The Australian Department of Communications and the Arts and public relations agency Fifty Acres.
Receive the latest developments and updates on Australia's space industry direct to your inbox. Subscribe today to Space Connect here.