Astrosite is a portable alternative to traditional observatories for monitoring satellites and space debris in orbit.  
The system was developed by the International Centre for Neuromorphic Systems (ICNS) at the university.
The company was selected as one of eight small businesses to participate in the Catalyst Accelerator cohort, which runs for three months in Colorado, USA. This year will mark the 10th anniversary of the cohort.
The program will primarily focus on space domain awareness (SDA), a fast-growing section of the space industry.
All eight members of the SDA cohort are small businesses that have the capabilities to detect, identify and track satellites and space debris.
The program is planned to run from the 9th of August to November, with the invited businesses being provided to pitch their technology to the US government and other industry giants on a final demonstration day.
Following the three-month program, the businesses will be better equipped to provide support to orbiting space systems, security initiatives and collaborate in a broad array of international SDA missions.
Astrosite utilises neuromorphic technology to monitor unique sensors attached to mobile satellites that detect changes in the intensity of light. This continuous stream of data can then be processed by the team to make predictions regarding the trajectory and orbit of objects.
Professor André van Schaik, director, ICNS, said that the selection of Astrosite to the SDA cohort showed that their neuromorphic research was world leading.
"It is such an honour to be selected from a highly competitive international group, we are so proud to be a part of the International SDA cohort partnership working alongside the best researchers, businesses and space industry experts from around the world," said van Schaik.
"The Astrosite's success and growing international reach is strengthening Australia's space industry capabilities, shining a light on innovative solutions and homegrown talent we are fostering here in Western Sydney with our impact-driven research highly sought after by the global space community."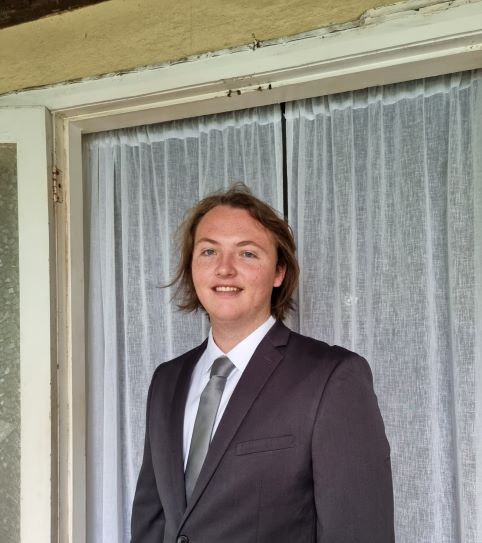 Liam McAneny is a journalist who has written and edited for his University International Relations journal. He graduated with a Bachelor of Arts (International Relations) and Bachelor of Laws from the University of Wollongong in 2021. He joined Momentum Media in 2022 and currently writes for SpaceConnect and Australian Aviation. Liam has a keen interest in geopolitics and international relations as well as astronomy.

Send Liam an email at: [email protected]
Receive the latest developments and updates on Australia's space industry direct to your inbox. Subscribe today to Space Connect here.