The facility is intended for both commercial and operational purposes and comes equipped with a state-of-the-art 3D printer valued at over $3 million.
Susan Close MP, Deputy Premier of South Australia and Minister for Defence and Space Industries was on site to officially open the facility.
"South Australia is proud to be home to a thriving space ecosystem consisting of innovative companies, like Fleet, that are pushing the frontiers of smart technologies and creating new high-tech jobs for South Australians," Close said.
The new facility comes after Fleet Space's rapid expansion this year. The company boasts a claim to being one of the fastest-growing space companies in the country. Prior to its growth this year, the company successfully raised capital of $36 million and was subsequently valued at $179 million in late 2021.
The company has increased from a workforce of around 30 employees at the end of 2021 and now employ 86 people across its engineering, manufacturing, commercial and operational divisions.
Fleet Space CEO Flavia Tata Nardini spoke about the rapid growth of the company.
"We are recruiting and upskilling new staff, some from the automobile and some from the defence industries," Tata Nardini said.
The increased number of employees and facilities will allow the company to ramp-up their production of satellites using 3D printer technology, a technique they pioneered in the satellite industry.
Tata Nardini said that the company aims to increase the number of its satellites built in Australia to 60 per cent, up from the 10 per cent it currently manufactures domestically.
Aside from its manufacturing endeavours, Fleet Space has also found success with the introduction of its ExoSphere technology, which leverages its satellite network to scan the earth for mineral exploration purposes.
ExoSphere was recently involved in a trial run in the Northern Territory for lithium miner Core Lithium, successfully detecting lithium deposits up to depths of 500m.
"We created ExoSphere to provide a sustainable, faster and more economically viable alternative to current exploration practices," said Fleet Space co-founder Matt Pearson.
Susan Close also commented on the company's contributions to sustainability.
"Fleet is doing amazing work to speed up decarbonisation through its innovative ExoSphere earth-scanning technology," she said.
"It's these innovations, nurtured within an ecosystem of private companies and leading academic institutions that will drive the benefits of space technology to all our citizens."
Fleet Space is set to continue its expansion, with plans for a "hyper factory" to be built in the Australian Space Park once the hub is built.
The Space Park will be Australia's first dedicated space manufacturing hub and is being supported by the South Australian government which committed $20 million to the project.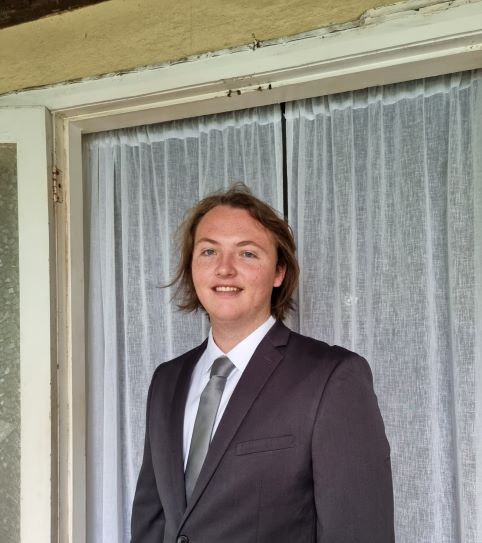 Liam McAneny is a journalist who has written and edited for his University International Relations journal. He graduated with a Bachelor of Arts (International Relations) and Bachelor of Laws from the University of Wollongong in 2021. He joined Momentum Media in 2022 and currently writes for SpaceConnect and Australian Aviation. Liam has a keen interest in geopolitics and international relations as well as astronomy.

Send Liam an email at: [email protected]
Receive the latest developments and updates on Australia's space industry direct to your inbox. Subscribe today to Space Connect here.