The companies signed the MoU at the 2022 Bengaluru Space Expo, which saw several Australian space companies attending.
SMC's recently opened offices in Bengaluru have also been inaugurated by Enrico Palermo, head of the Australian Space Agency alongside Vish Padmanabhan, senior trade and investment commissioner for India and the Middle East from Investment NSW, and Michael Costa, deputy consul general, Australian consulate general, Chennai.
Ananth and SMC will work together on upcoming missions, development initiatives, technology integration, and testing and supply chains.
Rajat Kulshrestha, co-founder and CEO of SMC, spoke about the benefits of working simultaneously in Australia and India.
"Since the company creation in early 2019, we have been building a strong, complementary team across both countries, to enable our first mission in 2023 and demonstrate how we can facilitate multiple projects and missions."
Ananth employs 1,200 employees across its five locations and is one of the leading aerospace manufacturers in India. The company's headquarters is based in Hyderabad, with offices in Bengalaru and Thiruvananthapuram.
The agreement between the companies comes as Australia and India move to strengthen their bilateral space industry relations.
"India is an important space partner for Australia, and I am extremely pleased to witness these announcements a year after the Australian Space Agency and the ISRO signed an MoU," said Palermo.
"Space Machines is developing unique space capabilities in Australia, and with a team in India, is a thriving example of the great potential of collaboration between our countries."
Palermo also officially released the mission patch for SMC's first mission, the Optimus Orbital Transfer Vehicle, which will launch upon a SpaceX rideshare rocket in the second quarter of 2023.
During the recent Space Expo, Enrico Palermo met with Shri S. Somanath, chairman of the Indian Space Research Organisation (ISRO) and secretary of the Indian Department of Space at the organisation's headquarters.
The pair discussed the Australian delegation's participation in the Space Expo, Australia's ongoing support for the Indian Gaganyaan space missions, and the promising signs of growing corporate links between the Australian and Indian space industries forged at the recent expo.
The $25 million in funding provided to Australian companies by the federal government's International Space Investment initiative in March this year is paying off, with six MoU's being signed between Australian and Indian companies at the Space Expo.
Aside from the agreement between SMC and Ananth, Australian company QL Space has signed memorandums of agreement with Indian companies Skyroot Aerospace, SatSure, and GalaxEye. Australian start-up HEX20 has also committed to working with Skyroot. Finally, SABRN Health and Altdata, two Australian companies have partnered with DCube to provide health services to astronauts.
NSW Minister for Enterprise, Investment and Trade Alister Henskens commented on the agreements.
"The Australia-India bilateral relationship is growing from strength to strength following the recent Australia-India Economic Cooperation and Trade Agreement."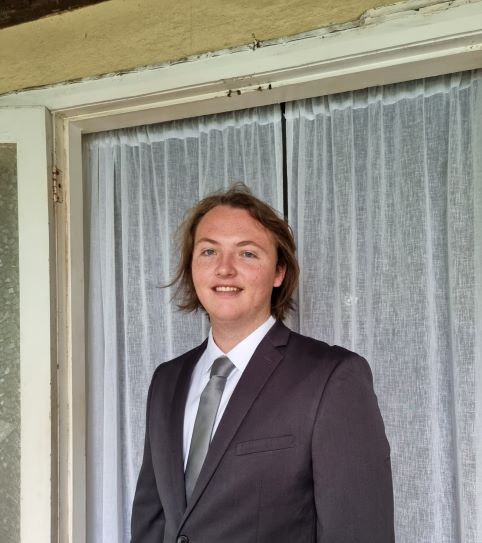 Liam McAneny is a journalist who has written and edited for his University International Relations journal. He graduated with a Bachelor of Arts (International Relations) and Bachelor of Laws from the University of Wollongong in 2021. He joined Momentum Media in 2022 and currently writes for SpaceConnect and Australian Aviation. Liam has a keen interest in geopolitics and international relations as well as astronomy.

Send Liam an email at: [email protected]
Receive the latest developments and updates on Australia's space industry direct to your inbox. Subscribe today to Space Connect here.