The prime's new report, compiled by Deloitte, also claims its "Team Maier'" consortium would be able to generate an additional $437 million to the Australian economy above the project's Australian Contract Expenditure (ACE).
JP 9102 is the name for the $3 billion project to create a new military satellite communication capability for Australia, which it's hoped will eventually reduce the country's reliance on the United States.
Airbus is competing against a host of other major contractors, including Lockheed Martin, Boeing, Northrop Grumman Australia, and Optus.
Research for the Airbus report was conducted by Deloitte Access Economics and assessed the Australian industry capability (AIC) benefits that would be delivered by Team Maier between 2021 and 2032.
Importantly, the research found that the approach taken by Team Maier would create an additional 133 full-time jobs each year, amounting to nearly 1,500 jobs in total over the contract period.
Also included in the report was an outline of how Team Maier would achieve the necessary space domain capabilities required for the Australian Defence Force, while also helping to build Australia's sovereign space industry.
Airbus Defence and Space's executive vice president, Ben Bridge, said, "For Australia to establish a space domain that can support the current and future needs of the Australian Defence Force, a highly capable and competitive space ecosystem is needed.
"Team Maier's approach to delivering JP 9102 will create a launch pad to accelerate the development of that ecosystem through various investments in skills development, innovation and R&D.
"This approach to industry development is uniquely positioned to contribute $437 million to the Australian economy and deliver further economic dividends beyond the delivery of JP 9102 — laying the foundations for an enhanced Australian Space industry."
Airbus' bid for JP 9102 heavily emphasises cooperation with Australia's local space industry with Team Maier including Willyama, UGL, Clearbox Systems, Blacktree Technology, Penten and Surrey Satellite Technology.
A core component of the research conducted by Deloitte was that Airbus' bid would create not just increased jobs but would also facilitate a significant investment in skills and workforce development, increased integration into critical global supply chains and would ignite improved innovation and R&D programs.
The report outlines that the bid would create 110 scholarships for local talent in addition to 36 international scholarships and 115 graduate, PhD and VET scholarships. This is alongside a projected $12.5 million investment in education facilities.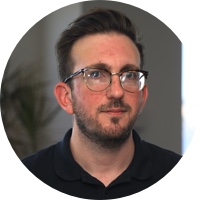 Adam is a journalist who has worked for more than 40 prestigious media brands in the UK and Australia. Since 2005, his varied career has included stints as a reporter, copy editor, feature writer and editor for publications as diverse as Fleet Street newspaper The Sunday Times, fashion bible Jones, media and marketing website Mumbrella as well as lifestyle magazines such as GQ, Woman's Weekly, Men's Health and Loaded. He joined Momentum Media in early 2020 and currently writes for Australian Aviation and World of Aviation.
Receive the latest developments and updates on Australia's space industry direct to your inbox. Subscribe today to Space Connect here.