Candidates can either submit an entry for themselves or nominate a worthy colleague for a chance to gain national recognition for their work.
The event, now in its fourth year, is supported by principal partner KBR and includes more than 22 individual and group categories covering all aspects of our sector.  
Space Connect editor Adam Thorn said the awards were conceived to provide exposure to the best and brightest in the industry.
"The growth in Australia's space sector has been remarkable even since we launched this event in 2020," said Thorn. "However, the past 12 months have seen landmark moments, including collaborations with NASA, the development of our launch capabilities and discoveries that have made global headlines.
"We want everyone from academics to executives, small business to major primes and innovators of all levels to put themselves forward. Entry is free, and you'll be following in the footsteps of some major talents."
To enter the awards, head to the Australian Space Awards website, register your details, download and read the category criteria, and save an entry.
When you are happy with your entry, simply save and confirm your submission.
The awards are peer-reviewed rigorously by a panel of highly-respected judges, including senior space industry and government leaders, academics, business executives, entrepreneurs, and innovators.
With the domestic space industry expected to triple by 2030 to a value of between $10 billion and $12 billion, an Australian Space Award reaffirms the role of organisations and individuals in growing the domestic industry and projecting Australia's space capabilities globally.
Organisations that secure an award will be able to distinguish themselves when attracting and retaining talent, while for individuals, recognition will underpin career advancement.
The 2023 Australian Space Awards follows the successful 2022 awards, where 19 winners were chosen from 148 finalists. Winners included:
Black Sky Aerospace, which won Launch Business of the Year;

Southern Launch, which took home Business of the Year (SME);

And UTS' distinguished professor Karu Esselle, who claimed the overall Excellence Award. 
Submit an entry or nominate a colleague by Friday, 3 March 2023, for a chance to gain recognition for all of your hard work and dedication to the space industry.
For tips on how to write an effective submission, click here.
To find out how to submit your award entry, click here.
For more information about the awards program, click here.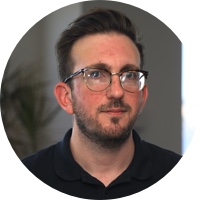 Adam is a journalist who has worked for more than 40 prestigious media brands in the UK and Australia. Since 2005, his varied career has included stints as a reporter, copy editor, feature writer and editor for publications as diverse as Fleet Street newspaper The Sunday Times, fashion bible Jones, media and marketing website Mumbrella as well as lifestyle magazines such as GQ, Woman's Weekly, Men's Health and Loaded. He joined Momentum Media in early 2020 and currently writes for Australian Aviation and World of Aviation.
Receive the latest developments and updates on Australia's space industry direct to your inbox. Subscribe today to Space Connect here.