The announcement comes following a major scientific breakthrough this week, with the National Ignition Facility in the US achieving net energy gain nuclear fusion using lasers.
Heralded as the "holy grail" breakthrough that fusion scientists have been pursuing for decades, the eureka moment has prompted renewed interest in the use of high-powered lasers for energy.
As the only private company in Australia working on the commercial development of fusion energy through the use of lasers, HB11 is well positioned to capitalise on the breakthrough.
Founder and managing director of HB11 Warren McKenzie spoke about what the breakthrough meant for the industry.
"The achievement of net energy gain from laser fusion is as significant to the global energy industry as the first moon landing was for the space industry. But this 'holy grail' scientific milestone has far greater implications for the world at large, given it finally unlocks the prospect of unlimited clean energy.
"The National Ignition Facility result is also significant because it shows that lasers, rather than magnetic confinement, may be the fastest pathway to commercial and scalable fusion energy production.
"This is why we are announcing that HB11 Energy has created a coalition of global laser technology heavyweights to kickstart a new high-power laser industry, including by developing a petawatt-class laser facility on Australian soil."
The coalition formed by HB11 is designed to kickstart the development of high-powered laser technology here in Australia.
Included in their goals is the desire to see Australia pioneer the way in the fields of laser technology, including clean fusion energy generation, sovereign advanced manufacturing capability, and ultrashort and pulse lasers.
Joining the consortium is engineering and technology heavyweight Thales Group, as well as the University of Adelaide, Japanese laser fusion company EX-Fusion, the Institute of Laser Engineering Osaka University, engineering firm BECA, and laser component manufacturer Southern Photonics.
The first stated goal of the consortium is to achieve sovereign petawatt laser capability here in Australia.
As part of this goal, the consortium hopes to develop a strong advanced laser component manufacturing industry here in Australia, in a bid to put the country at the forefront of future development.
McKenzie emphasised the importance of developing homegrown capabilities for laser manufacturing to combat changing energy needs.
"Australia needs a large-scale solution as it phases out its legacy energy systems and embraces clean energy. This is exactly what fusion energy can provide: clean energy that does not use any radioactive fuels and does not generate radioactive waste."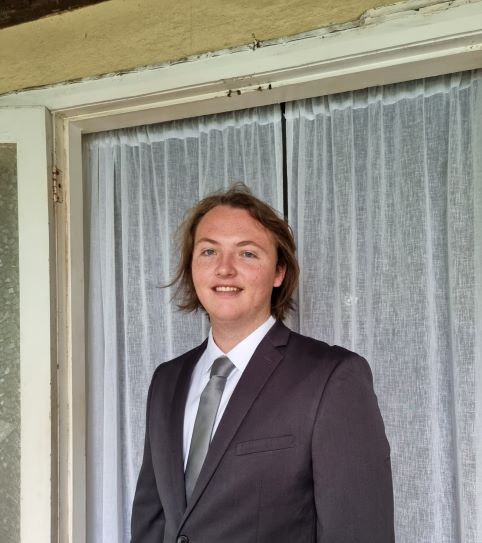 Liam McAneny is a journalist who has written and edited for his University International Relations journal. He graduated with a Bachelor of Arts (International Relations) and Bachelor of Laws from the University of Wollongong in 2021. He joined Momentum Media in 2022 and currently writes for SpaceConnect and Australian Aviation. Liam has a keen interest in geopolitics and international relations as well as astronomy.

Send Liam an email at: [email protected]
Receive the latest developments and updates on Australia's space industry direct to your inbox. Subscribe today to Space Connect here.