It comes after the former boss, Carley Scott OAM, began the disagreement by filing her own lawsuit that stated she was owed $4.8 million in compensation for unfair dismissal.  
ELA is one of the premier space launch start-up companies operating in Australia, having successfully launched rockets on a commercial basis for NASA earlier this year from their launch site in Arnhem Land, Northern Territory.
Scott began the legal proceedings against ELA earlier this year, claiming she was entitled to $4.8 million in convertible notes as part of an employment agreement following her dismissal from the company in March this year.
ELA denies the claim by Scott, arguing instead that she engaged in fraudulent misrepresentation in relation to her dealings with the company regarding the employment agreement.
These commercial proceedings have followed an earlier Fair Work Commission claim made by Scott in relation to her dismissal, in which she accused ELA's chief executive officer (CEO) Michael Jones of bullying, racism and sexism.
ELA stated that they complied with the original Fair Work Commission claim, but it was eventually withdrawn by Scott before a determination could be made.
In the preamble to her commercial suit against ELA, Scott referred to the discontinued Fair Work Commission claim, restating the allegations against Jones.
These allegations were published by various media outlets at the onset of the commercial legal proceedings.
The commentary provided by Scott in the proceedings contained a range of sexist and racist remarks that Scott alleges Jones made to her during her time at ELA.
ELA has hit back at the allegations, pointing out that Scott has so far only made a commercial claim against the company and has not initiated proceedings against Jones for bullying, sexism or racism.
ELA's cross-claim and defence assert that Scott abandoned her 2019 equity allocations in favour of a regular employee share scheme. They also claim that Scott told "relevant people" within ELA that her equity allocation was exclusively under the new scheme and that ELA conducted its continued affairs with her on the basis that this was a true representation.
Additionally, the company claims Scott invoiced ELA from her personal company for work completed in her role as CEO and then proceeded to delete these invoices from ELA's system with her remote access privileges.
Jones provided comments on the legal proceedings following ELA's counterclaim, dismissing the allegations made against him and ELA.
"The allegations were completely denied and responded to in great detail by both ELA and myself.
"These allegations were provided by Ms Scott without any supporting evidence, and only as a 'commentary'," he said.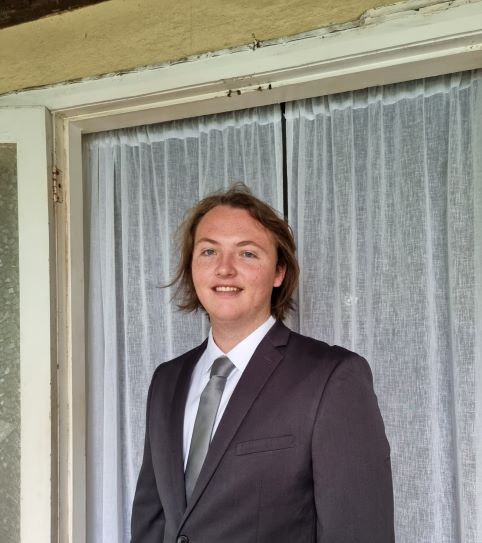 Liam McAneny is a journalist who has written and edited for his University International Relations journal. He graduated with a Bachelor of Arts (International Relations) and Bachelor of Laws from the University of Wollongong in 2021. He joined Momentum Media in 2022 and currently writes for SpaceConnect and Australian Aviation. Liam has a keen interest in geopolitics and international relations as well as astronomy.

Send Liam an email at: [email protected]
Receive the latest developments and updates on Australia's space industry direct to your inbox. Subscribe today to Space Connect here.