Speaking ahead of his session at the Australian Space Summit 2023, Space Centre Australia CEO and co-founder James Palmer said becoming a multi-use spaceport (due to be fully operational by 2028) would generate direct employment for communities in Far North Queensland, and unlock opportunities in manufacturing and research and development.
Alongside this, it could allow businesses to branch out in the international arena if they desire it, especially in other spacefaring nations, he added.
This could include direct employment opportunities with other organisations, as well as the ability to leverage and capitalise on the work that has already taken place with the UK and US governments, he said.
"[This could] really open up the door for industries and companies to get involved with projects and be a part of space programmes even as big as Artemis in the United States," he suggested to Space Connect.
"What we're aiming to achieve is an ability to help springboard businesses and communities into the space industry."
Mr Palmer said Space Centre Australia is estimating that more than 300 full-time roles could be generated to support the spaceport in far north Queensland, while analysis by the Centre for International Economics on its project estimated that the GDP could increase by 0.06 per cent by 2030.
Mr Palmer's comments preceded the 2023 Australian Space Summit, where he will be presenting a session on how their spaceport could bolster the Australian space industry and provide new opportunities for regional communities, and how the space industry could impact other industries including agriculture, and climate and meteorology.
You can buy your tickets by clicking here.
Industry urged to lead on education
Commenting on the broader space sector in Australia, Mr Palmer said while there is scope for further support from the government, no government can support an industry or initiative without having a thorough understanding of it.
As such, he asserted that the space industry needs to lead the charge on educating the government and the public on how the space sector operates and what its far-reaching impacts are on other industries.
"It's not just about selling themselves as a rocket or satellite maker or even building a launch facility," Mr Palmer said.
"Rather, it's about creating a really positive narrative and generating a common understanding for everyone across the board around what this industry represents, what the benefits are, and what it can impact.
"Once you do that, that's when you can see governments becoming way more supportive."
Support could assume various forms, including helping rally the industry and providing facilities like space industry hubs, learning centres, and educational initiatives, Mr Palmer said.
"Support is not always about the government shelling out grants and funding to groups and businesses," he argued.
Alongside this, Mr Palmer pushed for a more robust manufacturing sector in Australia, reasoning that a homegrown domestic capability would likely lead to greater success in the space industry.
"Sometimes I see that the industry is a little cart before the horse, in that we've got people building rockets and satellites, which is great," he said.
"But that is one small part of the industry sector. Where do you actually do all that? Where do you build it? Where do you launch it from? What's the value add there?"
While noting that certain companies are focusing on launch facilities that complement one another, Mr Palmer emphasised that a well-sustained ecosystem and industry base in Australia are essential for the space sector to flourish.
"That's something that we really need to pay more attention to and put more effort into," he concluded.
To hear more from James Palmer about the latest roadmaps and opportunities on offer from the multi-use spaceport, as well as future collaborations and developments in manufacturing and vertical and horizontal capability, new technologies, and collaborations come along to the Australian Space Summit 2023.
It will be held on Wednesday 17 May at ICC Sydney.
Click here to buy your tickets and make sure you don't miss out!
For more information, including agenda and speakers, click here.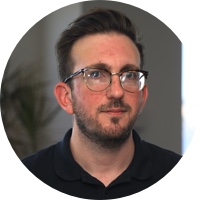 Adam is a journalist who has worked for more than 40 prestigious media brands in the UK and Australia. Since 2005, his varied career has included stints as a reporter, copy editor, feature writer and editor for publications as diverse as Fleet Street newspaper The Sunday Times, fashion bible Jones, media and marketing website Mumbrella as well as lifestyle magazines such as GQ, Woman's Weekly, Men's Health and Loaded. He joined Momentum Media in early 2020 and currently writes for Australian Aviation and World of Aviation.
Receive the latest developments and updates on Australia's space industry direct to your inbox. Subscribe today to Space Connect here.