Speaking ahead of the upcoming Australian Space Summit 2023, Shoal Group program lead, space systems engineering, Shena Howell​​ argued that there is currently a gap between the perception of what science, technology, engineering, and mathematics (STEM) is and what it actually entails.
This gap creates a sense of "auto filtering", where women deem themselves unqualified to venture into the field, she added.
"I personally know that if I've seen a job description and I don't meet every single dot point, I don't believe I'm not qualified to do that," Howell said.
"Girls create this perception of what STEM is and assume that they can't do that. But it's about breaking down those assumptions and letting them know that even if they meet three out of five criteria, they're probably qualified to apply for the job.
"They should give it a go. We need more women in the field."
Howell's comments preceded her panel session at the Australian Space Summit in May this year, where she will detail her journey in the sector, how she achieved business success, and how the sector can ensure that the benefits of space reach women and girls, and provide opportunities for them to play an active and equal role in space science, technology, innovation, and exploration.
Space jobs will mirror Earth jobs
Inspiring more women and girls to choose a career in STEM and space requires a broadening of their definition, and the space sector can educate them, according to Howell.
For example, employees will require skills in space biology and medicine to design suits that can protect astronauts against compression, while exercise physiologists have to train astronauts so they do not lose muscle mass in space, Howell explained.
There are also applications in agriculture, including understanding how to grow plants in microgravity and other peculiar conditions if humans colonise Mars or the moon, she added.
"We will have to learn how to do absolutely everything in space that we do on Earth if we're ever going to set up these colonies on Mars or the moon," Howell said.
"The good thing about space specifically is that while it is traditionally very STEM focused, the sector will have to cover everything as we move into the future and colonise Mars or the moon.
"It has to cover construction, psychology, or nursing for example. So, I think that space as a domain could be a nice conduit to reach girls who say they can't do STEM but are interested in marketing, for example. That would be great because we need to do some marketing to show those pathways."
She noted that space agencies have already been engaging in activities to increase awareness through education.
Space needs social butterflies
Moreover, engineering, science, and space require participants to be open to networking and being social, Howell suggested.
"Someone may say they like social media but they're not a space or technology person. But social media is technology," she said.
"You're using that technology to convey a message, which can be super important, whether that's in relation to specifications around designing a spacecraft or through reaching out to the community to recruit your next batch of astronauts."
Alongside this, panel sessions such as those at the upcoming Australian Space Summit 2023 that focus on women in STEM, and curate female speakers who recount their experiences and provide tips on how other women could succeed in the field, increases visibility and inspires other women to choose STEM careers, Howell suggested.
"I think having this panel, where there are women who are scientists and engineers, helps young people understand that it isn't just somebody in a black room coding on a computer," Howell concluded.
To hear more from Shena Howell about the career paths she followed in STEM and space, her successes and obstacles (and how she overcame them), as well as insights into how the space sector could dissolve barriers and inspire women to pursue STEM careers, come along to the Australian Space Summit 2023.
It will be held on Wednesday 17 May 2023 at ICC Sydney.
Click here to buy tickets and make sure you don't miss out!
For more information, including agenda and speakers, click here.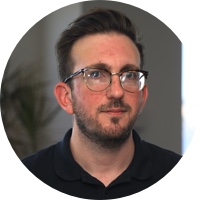 Adam is a journalist who has worked for more than 40 prestigious media brands in the UK and Australia. Since 2005, his varied career has included stints as a reporter, copy editor, feature writer and editor for publications as diverse as Fleet Street newspaper The Sunday Times, fashion bible Jones, media and marketing website Mumbrella as well as lifestyle magazines such as GQ, Woman's Weekly, Men's Health and Loaded. He joined Momentum Media in early 2020 and currently writes for Australian Aviation and World of Aviation.
Receive the latest developments and updates on Australia's space industry direct to your inbox. Subscribe today to Space Connect here.