At Space Connect, we strongly believe that you can't be what you can't see, which is why this year's program features 15 female stars from our local industry. 
It comes at a time when Australian Space Agency director of space technology Katherine Bennell-Pegg is set to make history as the first Australian woman to be trained by an international space agency.
The Australian Space Summit will be held on Wednesday, 17 May, at ICC Sydney, followed by the Australian Space Awards black-tie gala ceremony in the evening.
At the Summit, these distinguished speakers will engage in robust discussions about how the space industry can smash barriers and encourage more women and girls to choose STEM careers.
It is imperative to engage in these issues, particularly with recent data from the STEM Equity Monitor on women and girls' participation revealing some stark truths.
Women make up only 27 per cent of the workforce across all industries, 36 per cent of enrolments in university STEM courses, and just 16 per cent of enrolments in vocational STEM courses.
Space Connect is on a mission to change the tide by assembling a panel of esteemed female speakers who are thriving in their careers.
Our goal is to provide valuable insights to members of the space industry, while showcasing the opportunities for future generations of women and girls eager to pursue STEM and space careers.
Momentum Media commercial director William Magee said Australia's top female scientists, academics, executives, and emerging leaders at the Summit would shine a light on the pathways that future generations of women could follow to thrive.
"Here at Space Connect, we passionately believe that we have to put the top-performing women front and centre to increase representation in space," he said.
"More diversity and inclusiveness will lead to diversity of thoughts and ideas, and that's the only way for our space industry to soar to new heights."
Breaking down barriers
Speakers will share how they overcame barriers and challenges and progressed in their fields.
Increasing diversity and appealing to the next generation of space leaders will also be in the spotlight. Leaders in research, manufacturing, defence and STEM will reveal their plans to promote growth and retention of female and Indigenous Australians in the space sector.
Alongside this, speakers will:
       

Provide insights about the future of the space industry;

       

Update attendees about the latest technological developments;

       

Explore how space could create a safe and sustainable universe;

       

Outline how space businesses could create new employment opportunities in STEM.
Attendees will hear how emerging leaders are making waves who will offer tips on how others could build an unstoppable space force.
The high-profile women on the panel include:
       

Zandria Farrell, national manager – space, National Security and Space Program, Bureau of Meteorology

       

Julie Autuly, head of space tech, Cicada Innovations

       

MAJ(R) Dongyoun Cho, director, Centre for Future Defense Technology & Entrepreneurship, Seokyeong University, South Korea

       

Julia Dreosti, counsel, Clifford Chance

       

Ali Buchberger, director industry engagement, QUT

       

Dr Sarah Cannard, senior engineer, Nova Systems

       

Helen Tung, founder and lawyer entrepreneur, NewSpace2060 & Tung Chambers

       

Shena Howell​​, program lead, Space Systems Engineering, Shoal Group

       

Associate Professor Marta Yebra, Australian National University

       

Donna Lawler, co-founder and principal, Azimuth Advisory

       

Mani Thiru, head of space & satellite, Asia-Pacific, Amazon Web Services

       

Dr Cassandra Steer, deputy director, Mission Specialists, ANU Institute for Space

       

Riley Havela, junior space systems engineer, Saber Astronautics

       

Dr Megan Sebben, Kick-Start Program Manager, CSIRO

       

Samara Thorn, engagement manager, TMOS, the ARC Centre of Excellence for Transformative Meta-Optical Systems
The Australian Space Summit will be held on Wednesday 17 May at ICC Sydney.
Click here to buy your tickets, and don't miss out!
For more information about the summit, including agenda and speakers, click here.
Recognising women at the Australian Space Awards
Space Connect will also champion female space leaders at the Australian Space Awards black-tie gala dinner.
The Female Space Leader of the Year award recognises someone who has most effectively shaped her business' success while supporting the diversity and growth of Australia's space industry and the strengthening of its capabilities. Last year, Nova Systems' Dr Sarah Cannard took home our top prize. 
Come along to the Australian Space Awards 2023 and cheer your peers for their achievements while networking with members of the industry.
Click here to buy your tickets.
For more information about the awards, click here.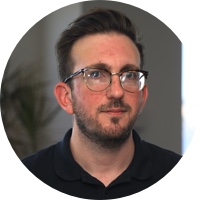 Adam is a journalist who has worked for more than 40 prestigious media brands in the UK and Australia. Since 2005, his varied career has included stints as a reporter, copy editor, feature writer and editor for publications as diverse as Fleet Street newspaper The Sunday Times, fashion bible Jones, media and marketing website Mumbrella as well as lifestyle magazines such as GQ, Woman's Weekly, Men's Health and Loaded. He joined Momentum Media in early 2020 and currently writes for Australian Aviation and World of Aviation.
Receive the latest developments and updates on Australia's space industry direct to your inbox. Subscribe today to Space Connect here.