Katherine Bennell-Pegg, the ASA's director of space technology, will become the first Australian woman to be trained by an international space agency and the first Australian woman to be trained under the Australian flag.
Bennell-Pegg will begin her studies in April and continue until mid-2024, though there is no guarantee she will necessarily be selected for a mission.
"I have always dreamed of being an astronaut," she said. "When I was young, it was for the adventure, but after more than a decade working in space, it's now because I know the role it plays in tackling real-world problems and developing new knowledge that can benefit our society, environment and science.
"It's been a privilege to play a part in shaping our growing space sector in Australia in recent years, and I now look forward to contributing even more through this historic opportunity.
"I want to use this experience to open doors for Australian scientists and engineers to utilise space for their discoveries, to inspire the pursuit of STEM careers, and show all Australians that they too can reach for the stars."
Bennell-Pegg is a dual Australia–UK citizen and privately applied to join the European Astronaut Corp when it was advertised in 2021.
It was the first selection process since 2009, and she was one of only 25 people to complete the program from 22,500 eligible applicants.
The news comes shortly after it was announced University of New South Wales (UNSW) PhD graduate Dr Meganne Christian would become Australia's first female astronaut after being selected to take part in the European Space Agency's (ESA) astronaut training program.
However, unlike Bennell-Pegg, dual citizen Christian will be technically representing the United Kingdom.
Christian was educated at the University of New South Wales after relocating to Australia when she was just five years old. She graduated with a Bachelor of Engineering in 2009 and completed her PhD in 2014 for her research into hydrogen storage.
The ESA program will place the trainee astronauts in a 12-month program that provides comprehensive basic astronaut training to be completed at the ESA's European Astronaut Centre.
Christian's primary contributions as an astronaut will be her skills as a materials scientist and atmospheric physicist. She currently works at the Italian National Research Council and will continue her work there while undergoing training.
Commenting on her selection, Christian said it was surreal learning she had been selected.
"It's something I've been working towards for a long time," she said.
"Being able to advance research in these highly technological fields (and) putting forward important scientific research. I think every kid wants to be an astronaut — it started back when I was a kid as well."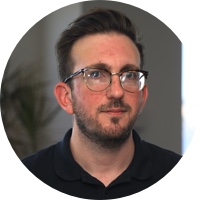 Adam is a journalist who has worked for more than 40 prestigious media brands in the UK and Australia. Since 2005, his varied career has included stints as a reporter, copy editor, feature writer and editor for publications as diverse as Fleet Street newspaper The Sunday Times, fashion bible Jones, media and marketing website Mumbrella as well as lifestyle magazines such as GQ, Woman's Weekly, Men's Health and Loaded. He joined Momentum Media in early 2020 and currently writes for Australian Aviation and World of Aviation.
Receive the latest developments and updates on Australia's space industry direct to your inbox. Subscribe today to Space Connect here.