The "2030 Space+Spatial Industry Growth Roadmap", handed over to the ASA, advises prioritising local supply chains and Australian industry content to drive sustainable growth.
The report, which you can read here, is designed to inform policymakers to commit to an integrated space and spatial industry, and lists nine key objectives it says are necessary for tackling a range of issues, including climate change and disaster resilience.
It was overseen by Dr Peter Woodgate, who died in December last year, and involved 18 months of industry consultation.
Organisations involved included SmartSat Cooperative Research Centre, the Surveying and Spatial Sciences Institute and the Spatial Industries Business Association (SIBA).
Acting Chair of the 2030 Space+Spatial Steering Committee, Glenn Cockerton, said, "The 2030 Space+Spatial Roadmap represents the lasting legacy of Dr Peter Woodgate and aims to help Australia take advantage of a golden opportunity to bring our national space and spatial industries closer together.
"The businesses at the intersection of space and spatial have a fundamental role in helping Australia navigate its response to catastrophic bushfires, the impacts of climate change, and the development of recovery plans for the economy following the global pandemic and its impact on our society and the economy.
"This work was conducted under Dr Woodgate's leadership and was the culmination of over the last few years working across the space, spatial and research sectors. We are proud to be handing over these recommendations to the Australian Space Agency today and hope that the roadmap inspires government at all levels to take immediate action."
The objectives detailed in the report include:
Establishing an overarching space and spatial strategy;
Driving sustainable long-term growth by developing local space and spatial companies;
Improving the coordination of publicly funded research in the sector;
Driving high-tech employment opportunities by building space and spatial skills capacity;
Building Australia's sovereign capability in Spatial Digital Twins* as a critical national capability;
Upgrading Australia's PNT capabilities and technologies;
Reducing sovereign risks to Australia's critical space and spatial infrastructure, systems and data;
Supporting our space and spatial industries to better meet the Defence needs of Australia;
Maintaining and enhancing Australia's national map base.
Alistair Byrom, chair of the board of SIBA-GITA – the peak body representing the spatial industry – said the organisation strongly supports the report's recommendations.
"The 2030 Space+Spatial Industry Growth Roadmap is to be lauded – the key recommendations, when implemented, will go a long way to delivering the significant growth potential of the space and spatial industries and provide tangible and valuable critical outcomes for Australia," he said. 
The consultation included feedback from the ASA, the Australia and New Zealand Land Information Council, the Department of Defence, Geoscience Australia, the Bureau of Meteorology CSIRO, SmartSat CRC and FrontierSI.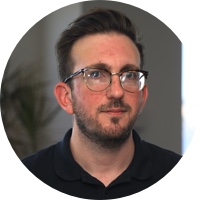 Adam is a journalist who has worked for more than 40 prestigious media brands in the UK and Australia. Since 2005, his varied career has included stints as a reporter, copy editor, feature writer and editor for publications as diverse as Fleet Street newspaper The Sunday Times, fashion bible Jones, media and marketing website Mumbrella as well as lifestyle magazines such as GQ, Woman's Weekly, Men's Health and Loaded. He joined Momentum Media in early 2020 and currently writes for Australian Aviation and World of Aviation.
Receive the latest developments and updates on Australia's space industry direct to your inbox. Subscribe today to Space Connect here.