The event — curated by Space Connect's sister brand, Defence Connect — will be held at the Four Seasons Hotel on 3 May and hosted by former Defence minister Christopher Pyne.
You can find out more information here and purchase tickets here.
The Defence Strategic Review (DSR) has been described as the biggest shake-up in Australia's defence policy in decades and will result in $19 billion being spent to implement its immediate recommendations.
Run with the support of principal partner Investment NSW and engagement partner Pyne & Partners, the Defence Strategic Review Summit is a chance for the defence industry and Australia's strategic policy community to engage directly with the ministers and department decision makers responsible for the review.
The jam-packed, full-day event will include speakers who will discuss the impacts and implementation of the review and answer any burning questions attendees may have at the live Q&A sessions.
Liam Garman, editor, defence and security at Momentum Markets, said, "This extremely exclusive event comes hot on the heels of the formal release of the Defence Strategic Review and will provide stakeholders with direct access to the decision makers responsible for delivering the findings of the review.
"We are extremely proud of this special event, which demonstrates the connectivity and engagement Defence Connect enjoys with the highest level of Defence decision makers."
Last week, Space Connect reported how the federal government ruled out creating a US-style military Space Force that is equal to the Army, Navy and Air Force.
However, the DSR insisted the existing Space Command be moved into the Joint Capabilities Group, effectively giving it more autonomy over its funding and resourcing.
The Australian Defence Force's Space Command — currently a division of the Royal Australian Air Force (RAAF) — commenced operations in March last year, with Air Vice-Marshal Catherine Roberts appointed its inaugural commander.
Among the responsibilities of Space Command is supporting space domain awareness, sovereign-controlled satellite communications, and space-based Earth observation and navigation.
The division includes personnel from all three services, as well as public servants and industry contractors.
Click here to buy tickets and secure a table now. 
For more information, click here.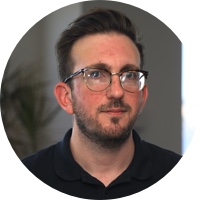 Adam is a journalist who has worked for more than 40 prestigious media brands in the UK and Australia. Since 2005, his varied career has included stints as a reporter, copy editor, feature writer and editor for publications as diverse as Fleet Street newspaper The Sunday Times, fashion bible Jones, media and marketing website Mumbrella as well as lifestyle magazines such as GQ, Woman's Weekly, Men's Health and Loaded. He joined Momentum Media in early 2020 and currently writes for Australian Aviation and World of Aviation.
Receive the latest developments and updates on Australia's space industry direct to your inbox. Subscribe today to Space Connect here.