The business said the investment was spurred by its pioneering technology that uses satellites to detect the location of minerals beneath the earth's surface.
It added its "revolutionary" ExoSphere product — which works in conjunction with ground sensors — that has more than 30 clients globally, including Rio Tinto, Barrick Gold and Core Lithium.
Chief executive Flavia Tata Nardini hailed her company's ability to succeed in the face of difficult financial conditions.
"When we completed our Series B funding round in 2021, the market was already contracted due to the global pandemic," she said.
"Since then, the investment climate has become even more challenging, so to secure funding on this scale now is a huge achievement for us and a fantastic vote of confidence from our new and existing investors."
The investment was led by Australasian venture capital firm and existing investor Blackbird, with Grok Ventures, Alumni Ventures, and Hostplus also participating.
Fleet said ExoSphere has both accelerated the targeting process for mining companies and reduced their environmental impact.
"Each new ExoSphere deployment also generates a wealth of valuable subsurface data, which Fleet interprets using AI and machine learning to produce new analytics products for exploration teams," added the company.
"Fleet's roadmap for these products includes predictive drill targeting models, lithology models, and other multi-physics models, giving exploration teams greater certainty, faster.
"In parallel, the company is also iterating its Geode ground sensors to make them smaller, lighter, and capable of acquiring multiple data types simultaneously to further enhance the insights ExoSphere can deliver."
South Australia Premier Peter Malinauskas called Fleet a "genuine Australian success story" that was now a key player in the nation's space sector.
"I've followed the company's fortunes closely over the years and know just how much time, effort, talent and dedication has gone into this success, which has now been richly and deservedly rewarded with this new funding round," he said. "
"It's truly remarkable to witness Fleet's exponential expansion, and their achievement of growing a team of 100 highly skilled staff is a testament to their vision and ability to attract top talent. I look forward to seeing Flavia, Matt and their team, and their investors, take Fleet Space Technologies to the next level and help secure Australia's place in the global space industry."
It comes after Space Connect reported last month how Fleet Space agreed to a $6.4 million contract with Defence Space Command for the use of its commercial low-Earth orbit satellites.
The contract will see the Adelaide company's commercial Centauri satellites used to develop and demonstrate an LEO SATCOM system.
The program is a collaboration between the Defence Science and Technology Group, Fleet Space Technologies, the University of South Australia, Rice Satcom, and SmartSat CRC.
"We're excited to collaborate with Defence Space Command and our partners to deliver new capabilities from low-Earth orbit," said Fleet co-founder Matt Pearson.
"This is only the beginning, and we envision Australian satellites supporting national security across land, air, sea, and space by connecting our people, our assets and by enabling radical ideas in autonomy and emerging technologies.
"We're investing heavily in advanced manufacturing, high-tech engineering talent, and have a laser focus on delivering innovative solutions at scale for our customers worldwide."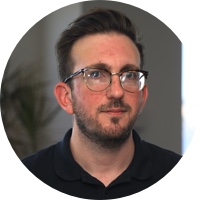 Adam is a journalist who has worked for more than 40 prestigious media brands in the UK and Australia. Since 2005, his varied career has included stints as a reporter, copy editor, feature writer and editor for publications as diverse as Fleet Street newspaper The Sunday Times, fashion bible Jones, media and marketing website Mumbrella as well as lifestyle magazines such as GQ, Woman's Weekly, Men's Health and Loaded. He joined Momentum Media in early 2020 and currently writes for Australian Aviation and World of Aviation.
Receive the latest developments and updates on Australia's space industry direct to your inbox. Subscribe today to Space Connect here.