The investment – first confirmed in March last year under the previous Coalition government – will support a $156 million "manufacturing network", including a facility for building commercial rockets and satellites.
It will also help facilitate the creation of an orbital spaceport in North Queensland and a common test and manufacturing facility, enabling member organisations to advance their space research and technology development at a lower cost.
Gilmour said the initiative will bring together more than 30 space companies, universities, and supply chain partners — including international satellite companies mu Space and SatRevolution.
Gilmour Space CEO, Adam Gilmour, said, "Most of us in the Australian Space Manufacturing Network (ASMN) are already developing innovative new space technologies.
"The ASMN hub will allow members to advance their products and services to higher Technology Readiness Levels, facilitate more commercial-focused collaborations, provide valuable supply chain opportunities, and a path to launching their products to space.
"It will also help us build our sovereign capability in manufacturing launch vehicles, satellites and other commercial space technologies for Australian and international customers."
The ASMN will also be co-funded by the Queensland government, Gilmour Space and its partners.
Gilmour is currently seeking a location for the ASMN hub on the Gold Coast in southeast Queensland and is targeting to begin operations in 2024.
It comes after Space Connect reported last month how Prime Minister Anthony Albanese hailed Gilmour Space as a "great Australian success story" during a visit to its factory on the Gold Coast.
The Labor leader made the comments as he formally unveiled the business' Eris rocket, which the company says is the first to use both solid and liquid propellants.
"When this rocket goes into space, it will carry 300 companies with it. Australia will become the 12th country in the world to be able to have access to this technology — designed, manufactured and built right here (on the Gold Coast) and creating high-quality jobs," PM Albanese said.
"This is one of the companies that we're looking at when we have our National Reconstruction Fund and that whole agenda about a future here made in Australia — making use of an Australian procurement policy to buy Australian and making sure we back Australian science and innovation.
"Australia can compete with the rest of the world. What we need to do is to back our businesses that are doing it. This is truly an Australian manufacturing success story, and we want more of them."
Gilmour is targeting the first test launch of Eris later this year from the Bowen Orbital Spaceport in north Queensland.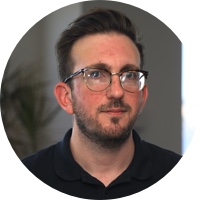 Adam is a journalist who has worked for more than 40 prestigious media brands in the UK and Australia. Since 2005, his varied career has included stints as a reporter, copy editor, feature writer and editor for publications as diverse as Fleet Street newspaper The Sunday Times, fashion bible Jones, media and marketing website Mumbrella as well as lifestyle magazines such as GQ, Woman's Weekly, Men's Health and Loaded. He joined Momentum Media in early 2020 and currently writes for Australian Aviation and World of Aviation.
Receive the latest developments and updates on Australia's space industry direct to your inbox. Subscribe today to Space Connect here.