It's one of a series of draft recommendations proposed by an independent panel, alongside an idea to create a council to monitor progress in the sector.
The Minister for Industry and Science, Ed Husic, announced the review in September last year following the federal government's Jobs and Skills Summit. It's significantly headed by Sally-Ann Williams, the CEO of Cicada Innovations, which runs NSW's National Space Industry Hub.
The report aims to "widen the pipeline of talent available" to help deliver 1.2 million technology-related jobs by 2030, following data that shows that women make up only 20 per cent of those with STEM qualifications.
Its most eye-catching recommendation calls on the sector to implement incentives and "accountability mechanisms" to increase inclusion.
"STEM-employing organisations and governments should apply policies like anti-bullying and harassment, flexible work and pay transparency to create safe and inclusive environments," it says.
"They should invest in programs to accelerate progress for under-represented groups, like career development, fellowships, job customisation or mentoring."
However, the review goes further and argues that organisations should recognise bullying, harassment and discrimination as scientific and academic misconduct.
"This type of misconduct would be reason to deny or withdraw funding. The American Geophysical Union Ethics and Equity Center in the US uses this approach.
"It was one of the first professional societies to define harassment and discrimination as scientific misconduct to create safer environments and keep people in science careers."
The draft recommendations, which you can read here, followed a nationwide engagement campaign to identify ways to address systemic and structural barriers limiting STEM participation.
The panel said it held "hundreds of discussions" with people and communities nationwide. It is now seeking further feedback before the consultation closes on 8 September and a final report is published.
"We know there is a huge amount of work to be done to boost diversity in the STEM fields," said Minister Husic.
"But that's why we appointed this expert independent panel. We want them to tell us the uncomfortable truths and suggest possible ways to address this issue.
"I welcome their draft recommendations and thank the panel for their hard work to date.
"It's pleasing to see that hundreds of Australians have already contributed to the review, but there is still time to take a look and have your say.
"There is great capacity for economic growth in the STEM sector and the panel's report will feature potential opportunities for reform to help ensure a diverse and inclusive range of people enter STEM careers."
Sally-Ann Williams, the panel's chair, said the only way to achieve the nation's STEM goals is to have a truly inclusive STEM ecosystem.
"We must have a collaborative approach where government, industry, and community work together to drive both systemic and structural change alongside programs that support and reinforce that change," she said.
"If the decades of work in diversity and inclusion have taught us anything, it is that programs alone are not enough."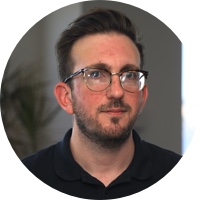 Adam is a journalist who has worked for more than 40 prestigious media brands in the UK and Australia. Since 2005, his varied career has included stints as a reporter, copy editor, feature writer and editor for publications as diverse as Fleet Street newspaper The Sunday Times, fashion bible Jones, media and marketing website Mumbrella as well as lifestyle magazines such as GQ, Woman's Weekly, Men's Health and Loaded. He joined Momentum Media in early 2020 and currently writes for Australian Aviation and World of Aviation.
Receive the latest developments and updates on Australia's space industry direct to your inbox. Subscribe today to Space Connect here.