The business said the building would help scale up the manufacturing of its AI navigation technology, which will eventually help lunar landers touch down on the moon's surface.
"There is a seismic shift across the landscape of sovereign manufacturing, driven by advanced technologies like AI, automation, and precision engineering," said the business in a statement.
"In the context of autonomous systems, the importance of precision and reliability is non-negotiable.
"Adopting a vertical integration framework, the facility houses equipment and processes for automated manufacturing utilising machine learning. This guarantees the delivery of reliable, durable, and high-quality navigation systems."
In addition to the manufacturing capability, Advanced Navigation hopes the facility will speed up the development of a number of "socially impactful technologies", including light detection, altimetry and velocimetry (LiDAV) systems.
"LiDAV delivers precise three-dimensional velocity and altitude information relative to the lunar surface, enabling complex autonomous landing procedures and confident exploration on the moon," it added.
"The technology is set to board US-based space systems company Intuitive Machines' Nova-C lander as part of NASA's ongoing Commercial Lunar Payload Services (CLPS) program."
It comes after the business won a $5.2 million grant to develop technology that makes it safer and easier for lunar landers to touch down on the moon's surface.
Its LUNA sensor takes the guesswork out of navigation by using velocity and altitude information instead of visual references that can fail due to a lack of light or dust.
The investment was awarded by the Australian Space Agency as part of the Moon to Mars Initiative: Demonstrator program.
Space Connect previously reported how the NSW-based business hopes to be the "first Australian company to operate on the moon" when its Boreas X90 and LiDAV systems are used by US transportation company Intuitive Machines.
Intuitive Machines is planning three moon missions with NASA that will deliver at least two lunar communication relay satellites by 2025.
Advanced Navigation co-founder Xavier Orr said on Wednesday the technology will enable reliable navigation on the lunar surface and serve as a catalyst for autonomous space exploration and transportation.
"We are humbled the Australian Space Agency has awarded Advanced Navigation a Demonstrator Mission Grant as it represents a pivotal milestone in the company's trajectory, as we embark to be among the first Australian technologies to reach the moon," he said.
"Our work with Intuitive Machines will enhance Australia's sovereign space capabilities, further unlock the commercial space economy, and ignite a new era of innovation as we push the boundaries of scientific discoveries and exploration on the moon and beyond."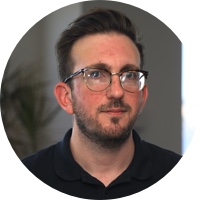 Adam is a journalist who has worked for more than 40 prestigious media brands in the UK and Australia. Since 2005, his varied career has included stints as a reporter, copy editor, feature writer and editor for publications as diverse as Fleet Street newspaper The Sunday Times, fashion bible Jones, media and marketing website Mumbrella as well as lifestyle magazines such as GQ, Woman's Weekly, Men's Health and Loaded. He joined Momentum Media in early 2020 and currently writes for Australian Aviation and World of Aviation.
Receive the latest developments and updates on Australia's space industry direct to your inbox. Subscribe today to Space Connect here.