Space Connect's flagship event – now known as Aus Space24 – will also expand to two days and take place on Tuesday, 28 May and Wednesday, 29 May 2024 at the ICC in Sydney. Click here to buy tickets.
On stage, Virgin Galactic will tell the inside story of its first commercial mission earlier this year, which saw the Italian Air Force and the National Research Council of Italy collaborate on a pioneering suborbital experiment.
Among the speakers will be Walter Villadei, the astronaut onboard who served as the mission commander.
Also appearing will be Lynn McDonald, a former Colonel in the US Air Force who now serves as Blue Origin's VP of test and flight operations. She'll discuss the company's groundbreaking early missions alongside how space tourism aligns with humanity's exploration and advancement in space.
Swinburne University astronomer Professor Alan Duffy will again assume emcee duties.
The conference will cover a range of topics, including strengthening aerospace ties between Australia, the US, and the UK under the AUKUS alliance and how Australia is shaping the ASEAN space landscape.
It will delve into the challenges and opportunities in hypersonic technology, defence strategy for the space domain, and space-specific cybersecurity approaches and frameworks to protect space assets in the digital age.
Attendees will be treated to multiple keynote addresses on the state of the space industry and how it will become a driving force in the broader economy.
This year's summit will cover four key pillars of the space industry:
Space industry evolution: Discover the intricacies of the space industry and how to navigate regulatory frameworks, sustainable practices, technological disruptions, and cross-industry collaborations while prioritising diversity to fuel innovation.
Space sovereignty: Explore the defence sector's short and long-term strategy roadmap for the space domain, the significance of space as a strategic asset for defence, and how defence will collaborate with the space industry, research institutions, and international partners.
Space innovation: Dive into the latest satellite advancement and sustainable solutions, as well as how new applications could provide opportunities for growth and better quality of life.
Space marketplace: Understand how space could open doors to business development locally and globally to fuel economic growth and the expansion of the Australian space industry.
Other speakers include:
Dr Paul Scully-Power, Australia's first astronaut;
Anntonette Dailey, the adviser to industry on government space relations;
Dr Joni Sytsma, chief technology officer at the University of Southern Queensland's iLAuNCH Program;
Michael Jones, Equatorial Launch executive chairman and group CEO;
James Bennett, EOS Space Systems executive vice president.
Day one
The summit's first day will begin with an industry update and the current state of play in Australia's space industry.
This will be followed by a panel discussion on expanding the space industry through education and workforce development, tackling the skills gap, increasing youth engagement, and encouraging collaboration with other industries, businesses and research institutions.
Thought leaders will unpack the draft recommendations made by the government on improving diversity in STEM and shed light on how to increase diversity and counter-bullying to build a more equitable landscape.
Day two
On day two, speakers will explain earth observation's core principles and capabilities, government applications (including environmental monitoring, disaster management, and national security), and how funding cuts could impact EO programs.
Space medicine and space tourism will be in the spotlight, with speakers exploring challenges, market trends, innovative solutions, and the broader implications for healthcare and the environment, respectively.
Members of the space industry will hear about how the finance and insurance market is evolving to meet the unique needs of the space industry, as well as how the industry could commercialise space to ensure that it becomes relevant to consumers and the economy.
Click here to book your tickets and ensure you don't miss out!
For more information, including agenda and speakers, click here.
Space Connect would like to thank all its partners for supporting the Australian Space Summit and Exhibition 2024, including:
Platinum partner: Investment NSW
Gold partners: EOS and Leo Labs
Event partners: Advanced Navigation, Boson Engineering, Depth Logistics, Equatorial Launch Australia, Hypersonix Launch Systems, LEAP Australia, and Scitek
Legal partner: King & Wood Mallesons
Supporting partner: Young Astronauts Club
Philanthropic partner: One Giant Leap Australia
Research partner: Agile Market Intelligence.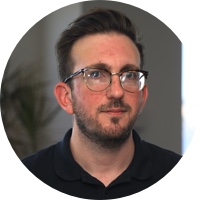 Adam is a journalist who has worked for more than 40 prestigious media brands in the UK and Australia. Since 2005, his varied career has included stints as a reporter, copy editor, feature writer and editor for publications as diverse as Fleet Street newspaper The Sunday Times, fashion bible Jones, media and marketing website Mumbrella as well as lifestyle magazines such as GQ, Woman's Weekly, Men's Health and Loaded. He joined Momentum Media in early 2020 and currently writes for Australian Aviation and World of Aviation.
Receive the latest developments and updates on Australia's space industry direct to your inbox. Subscribe today to Space Connect here.