CEO of SpaceX Elon Musk has announced on Twitter that the company is less than a week away from completing the latest version of its 'Starship' prototype, known as 'SN8'.
The SN8 Starship has been built to fly 60,000 feet (18.2 kilometres) before returning to SpaceX's landing site in Texas.
The launch of the SN8 prototype is set to mark the next significant step in SpaceX's Mars colonisation program, first announced in 2017.
This follows the successful launch of the SN5 and SN6 prototypes, which performed 150-metre test hops.
SpaceX is aiming for its first mission to Mars in 2022, if development and testing go to plan, with the objectives to confirm water resources, identify hazards and install initial power, mining and life support infrastructure.
A second, and this time crewed, mission is set for 2024, with the aim of building a propellant depot and preparing for future crewed flights. As well as interplanetary transport, Starship is designed to deliver satellites to Earth orbit and beyond.
[Related: SpaceX's 'Starship' prototype taking shape]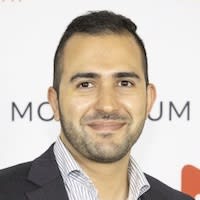 News Editor – Defence and Cyber, Momentum Media
Prior to joining the defence and aerospace team in 2020, Charbel was news editor of The Adviser and Mortgage Business, where he covered developments in the banking and financial services sector for three years. Charbel has a keen interest in geopolitics and international relations, graduating from the University of Notre Dame with a double major in politics and journalism. Charbel has also completed internships with The Australian Department of Communications and the Arts and public relations agency Fifty Acres.
Receive the latest developments and updates on Australia's space industry direct to your inbox. Subscribe today to Space Connect here.