ASX-listed firm Kleos Space has updated shareholders on the progress of its four scouting mission satellites (KSM1) following the launch on the Indian Space Research Organization's (ISROs) Polar Satellite Launch Vehicle (PSLV) C49 from Chennai, India, on 7 November.
According to Kleos, the in-orbit commissioning phase is "progressing successfully" into its second week of activity, with satellites gearing up to collect data over "crucial areas of interest", which include the Straits of Hormuz, South China Sea, east/west Africa, Southern Sea of Japan, and the northern Australian coast.  
Kleos has confirmed that following the launch of the KSM1 satellites:
automatic detumbling was completed by all four satellites;
the four antennas on each satellite have deployed;
communications between each satellite and ground has been established;
all four satellites are in a "healthy state";
the satellites have moved apart, enabling each to exploit full ground station passes; and
telemetry from each satellite has been retrieved.
The next phase of work is set to include the commissioning of the Attitude Determination and Control System (ADCS), which would allow the satellites to be flown.
This process is expected to include calibration of the parameter tables to reflect the in-orbit conditions of one of the satellites (KSM1-a), with the parameters then rolled out across the satellite cluster.
The KSM1 cluster of four satellites form the foundation of a constellation, which delivers a global picture of radio frequency activity, enhancing the intelligence capability of government and commercial entities.
Kleos also informed shareholders that it remains focused on securing additional government and commercial contracts, and is on track to generate first revenues in the first quarter of 2021.
Earlier this month, the ASX-listed company completed a capital raising, generating $19 million, which will be used to fund the development of its next two satellite clusters.
[Related: Kleos Space secures funding for next two satellite clusters]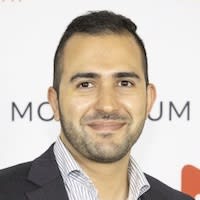 News Editor – Defence and Cyber, Momentum Media
Prior to joining the defence and aerospace team in 2020, Charbel was news editor of The Adviser and Mortgage Business, where he covered developments in the banking and financial services sector for three years. Charbel has a keen interest in geopolitics and international relations, graduating from the University of Notre Dame with a double major in politics and journalism. Charbel has also completed internships with The Australian Department of Communications and the Arts and public relations agency Fifty Acres.
Receive the latest developments and updates on Australia's space industry direct to your inbox. Subscribe today to Space Connect here.