ABL Space Systems has been tasked with supplying a rocket and associated launch services for Lockheed Martin's UK Pathfinder Launch.
The project is expected to be the inaugural vertical small satellite launch from the UK, scheduled for 2022, and is set to be the first UK commercial launch for US-based ABL Space Systems' new RS1 rocket.
"We are absolutely committed to the success of this program and the world class capability that ABL Space Systems brings will allow us to build on our long-standing partnership with the UK and strengthen the growth of the UK space sector, aligned to the UK government's prosperity and industrial strategy," Nik Smith, regional director, Lockheed Martin Space, said.
Harry O'Hanley, co-founder and CEO of ABL Space Systems, said the company's launch system and RS1 rocket would deliver rapid, cost-effective deployment.
"Our team was founded to deliver new launch capabilities, on-demand. We're thrilled at the opportunity bring our system to Shetland's launch site and execute this ground-breaking mission with our partners," he said.
Lockheed Martin's UK Pathfinder Launch supports the UK Space Agency's commercial spaceflight program.
"We want the UK to be the first in Europe to launch small satellites into orbit, attracting innovative businesses from all over the world, accelerating the development of new technologies and creating hundreds of high-skilled jobs across the whole of the UK," Ian Annett, deputy CEO of the UK Space Agency, said.
"Lockheed Martin's selection of ABL Space Systems for their UK Pathfinder launch brings us one step closer to realising this ambition – putting the UK firmly on the map as Europe's leading small satellite launch destination.
"In this challenging time, it's more important than ever that we support technologies that will help create jobs and economic growth, enabling people and businesses across the country to benefit from the commercial opportunities offered by the UK's growing space sector and the many firms throughout its supply chain."
ABL Space Systems' RS1 rocket is expected to lift-off from Shetland Space Centre, in Unst, Shetland, before releasing a small launch orbital manoeuvring vehicle to carry and deploy up to six 6U CubeSats, designed to optimise orbital placement and timing for each small satellite's respective missions.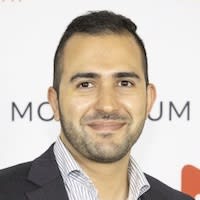 News Editor – Defence and Cyber, Momentum Media
Prior to joining the defence and aerospace team in 2020, Charbel was news editor of The Adviser and Mortgage Business, where he covered developments in the banking and financial services sector for three years. Charbel has a keen interest in geopolitics and international relations, graduating from the University of Notre Dame with a double major in politics and journalism. Charbel has also completed internships with The Australian Department of Communications and the Arts and public relations agency Fifty Acres.
Receive the latest developments and updates on Australia's space industry direct to your inbox. Subscribe today to Space Connect here.