Astra Space Inc has been selected to provide launch services, valued at US$7.9 million ($10.3 million), for NASA's Time-Resolved Observations of Precipitation Structure and Storm Intensity with a Constellation of SmallSats (TROPICS) mission.
The mission involves the delivery of a constellation of six CubeSats, designed to increase the scientific community's understanding of storm processes.
Specifically, the shoebox-sized CubeSats have been built to provide rapid-refresh microwave measurements that can be used to determine temperature, pressure, and humidity inside hurricanes as they form and evolve.
According to NASA, the TROPICS mission's high-revisit imaging and sounding observations, enabled by microwave technology developed at the Massachusetts Institute of Technology's Lincoln Laboratory, would "profoundly improve" scientists' understanding of processes driving high-impact storms.
Astra Space is expected to launch the CubeSats on its 'Rocket 3' platform from Kwajalein Atoll in the Marshall Islands, with three separate launches over a 120-day period.
The contract is set to be managed from NASA's Kennedy Space Center in Florida.
NASA aims to launch the TROPICS mission on 8 January and 31 July 2022 under a Federal Aviation Administration (FAA) launch licence.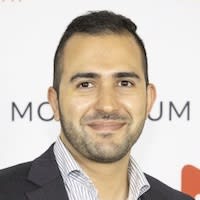 News Editor – Defence and Cyber, Momentum Media
Prior to joining the defence and aerospace team in 2020, Charbel was news editor of The Adviser and Mortgage Business, where he covered developments in the banking and financial services sector for three years. Charbel has a keen interest in geopolitics and international relations, graduating from the University of Notre Dame with a double major in politics and journalism. Charbel has also completed internships with The Australian Department of Communications and the Arts and public relations agency Fifty Acres.
Receive the latest developments and updates on Australia's space industry direct to your inbox. Subscribe today to Space Connect here.