Excitement is reaching boiling point across the world as space agencies and industry groups continue their preparation for more crewed missions back to the moon. Namely, project Artemis.
However, the upcoming Artemis project won't just be another Apollo moon landing.
In fact, a global consortium of national research agencies and companies including NASA, the Japan Aerospace Exploration Agency, the European Space Agency and the Canadian Space Agency are making preparations to construct a permanent lunar outpost, from which numerous lunar missions will be able to take place. It is hoped that the missions will be able to launch from 2024.
The permanent station will take the form of a "Lunar Gateway", which will be launched into cislunar orbit and will act as the central hub for future colonising missions of the moon.
The site, dubbed the Habitation and Logistics Outpost (HALO), is under construction at the Thales Alenia Space (TAS) Turin site. TAS is a joint venture between Thales and Leonardo, which own 67 per cent and 33 per cent of the venture, respectively. TAS has been tasked with designing the HALO's structure, and executing the construction with Northrop Grumman.
The HALO will enable astronauts to execute multiple trips to the moon and provide them with a living space in lunar orbit. Further, it will also provide command and control capabilities for the astronauts. It is further hoped that the HALO Gateway will provide further capabilities for deep space missions.
[Related: Extended Lockheed, NEC partnership to support Artemis mission]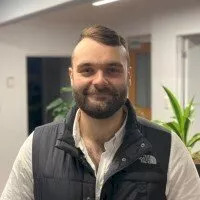 Liam began his career as a speechwriter at New South Wales Parliament before working for world-leading campaigns and research agencies in Sydney and Auckland. Throughout his career, Liam has managed and executed a range of international media and communications campaigns spanning politics, business, industrial relations and infrastructure. He's since shifted his attention to researching and writing extensively on geopolitics and defence, specifically in North Africa, the Middle East and Asia. He holds a Bachelor of Commerce from the University of Sydney and is undertaking a Masters in Strategy and Security from UNSW Canberra.
Receive the latest developments and updates on Australia's space industry direct to your inbox. Subscribe today to Space Connect here.