With the re-consolidation of the Quad – the Quadrilateral Security Dialogue - Australia, the United States, India and Japan have identified a number of critical areas in which the countries are able to expand upon co-operation with one another. Indeed, one of the greatest beneficiaries of this dialogue have been the nations' respective space industries.
India's space agency, the Indian Space Research Organisation (ISRO), has fully grasped this opportunity signing agreements with the Australian Space Agency (ASA), NASA and the Japanese Aerospace Exploration Agency (JAXA) over recent years.
Firstly, on the 17th of February the Australian Space Agency and the ISRO signed an agreement begin collaboration on research, technology, education and the future utilisation of space.
Enrico Palermo, Head of the Australian Space Agency welcomed the agreement.
"ISRO's experience in spacecraft and systems engineering and ground stations to support space activities makes them a strategic partner for Australia as we grow our own national space capability and open doors for Australian business internationally.
"Today's signing signals a valuable opportunity for Australia to play a role in the Gaganyaan missions, further engage industry to grow our sector, and expand cooperation with India in space, science and research activities in the years to come", Palermo said.
Minister for Industry, Science and Technology Karen Andrews further expressed that collaboration will reinforce both nations' space industries.
"Space is an exciting frontier and we can achieve great things by working together, including enhancing space science, technology and research collaboration – all while boosting our economies and creating jobs," MIN Andrews said.
"Discussions are already underway for Australia to host vital tracking infrastructure as part of India's Gaganyaan missions, which will place India as the fourth country to put humans in space."
In the context of NASA and ISRO co-operation, the agencies have confirmed continued technology sharing arrangements. Recently, the ISRO delivered NASA their S-band Synthetic Aperture Radar (SAR) as a part of the 2014 NASA and ISRO Synthetic Aperture Radar (NISAR) agreement. Meanwhile, NASA is expected to provide the L-band.
The NISAR spacecraft is expected to provide frequency across both L and S frequency bands, being the first satellite to achieve this. It is hoped that the mission will be launched in 2022, north of Chennai India.
The ISRO has also been busy inking agreements with JAXA to improve surveillance and satellite collaboration, with the ISRO and JAXA conducting a review of an upcoming mission just last week.
In fact, the agencies hope to launch a lunar mission by 2024. The mission, referred to as the Lunar Polar Exploration (LUPEX) is expected to undertake observation of the Moon's south pole, and recently received a 2.8 billion Yen windfall from the Japanese government. It is further expected that the ISRO-JAXA agreement will provide greater observation capabilities on areas such as air quality and agricultural output for both countries.
The Quad has opened the door to continued and better inter-agency technology and information sharing between the nations.
[Related: Aus Space Agency partners with Indian research group]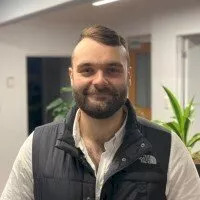 Liam began his career as a speechwriter at New South Wales Parliament before working for world-leading campaigns and research agencies in Sydney and Auckland. Throughout his career, Liam has managed and executed a range of international media and communications campaigns spanning politics, business, industrial relations and infrastructure. He's since shifted his attention to researching and writing extensively on geopolitics and defence, specifically in North Africa, the Middle East and Asia. He holds a Bachelor of Commerce from the University of Sydney and is undertaking a Masters in Strategy and Security from UNSW Canberra.
Receive the latest developments and updates on Australia's space industry direct to your inbox. Subscribe today to Space Connect here.