Rocket Lab revealed that it is preparing to conduct an additional trial of their Electron launch vehicle in order to corroborate research from the Electron's first trial in November. Rocket Labs describes the Electron as "the first orbital-class reusable small launch vehicle".
The launch is currently scheduled for May 2021, and will take off from Launch Complex 1 in New Zealand. The project has been dubbed the 'Running Out of Toes' mission.
Rocket Lab describes that the Electron will heat up to some 2,400 degrees upon re-entry, with the vehicle re-entering with its nine 3D printed Rutherford engines facing first. The Electron will then utilise a drogue parachute, followed by a circular parachute to slow down before landing in the ocean.
It is expected that the Electron launch vehicle will land some 650 kilometres from the launch complex.
Peter Beck, founder and chief executive of Rocket Lab, outlined that Rocket Lab's objective is to provide on-demand launch access.
"Reusability is hard for any launch vehicle, but it's a particularly complex challenge for small rockets. The Return to Sender mission proved we could successfully bring Electron back from space. Now it's about validating re-entry data a second time and starting to introduce the advanced systems that will enable us to launch, catch and repeat," Beck said.
"Electron is already the second most frequently launched US rocket. Reusability will enable us to further increase launch cadence giving our customers on-demand access to space."
 [Related: Myriota nanosatellites to support Rocket Lab mission]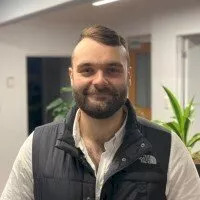 Liam began his career as a speechwriter at New South Wales Parliament before working for world-leading campaigns and research agencies in Sydney and Auckland. Throughout his career, Liam has managed and executed a range of international media and communications campaigns spanning politics, business, industrial relations and infrastructure. He's since shifted his attention to researching and writing extensively on geopolitics and defence, specifically in North Africa, the Middle East and Asia. He holds a Bachelor of Commerce from the University of Sydney and is undertaking a Masters in Strategy and Security from UNSW Canberra.
Receive the latest developments and updates on Australia's space industry direct to your inbox. Subscribe today to Space Connect here.