The New Zealand government confirmed last week that they have entered into an agreement with the German Aerospace Centre (DLR) to the support commercial development of New Zealand's nascent space industry.
Minister for Research, Science and Innovation Megan Woods outlined that 12 New Zealand entities were selected by the DLR to undertake an array of scientific research to support DLR's space missions, across the fields of propulsion, communications and remote sensing.
Minister Woods noted that the New Zealand government wants to support space investment.
"New Zealand has unique competitive advantages which help to enable growth in the aerospace industry, including our geographic location and innovative thinking," Minister Woods said.
"Remote sensing technologies have huge potential for New Zealand including for monitoring the change in our oceans and searching for vessels, pollutant spills and sea ice. Optical communications will become increasingly important for securely and quickly relaying large volumes of data to and from space craft, particularly for missions to the Moon and beyond.
"Our government has helped accelerate growth including through an enabling regulatory regime for space, the Airspace Integration Trials Programme and investing in the MethaneSAT climate change space mission."
The New Zealand government has supported 12 commercial entities with $900,000 from the Minister for Business, Industry and Employment's Catalyst Fund.
"Germany is one of New Zealand's leading science and innovation partners and DLR houses some of the world's most advanced aerospace technology capability. This is a natural partnership to enable New Zealand to be involved in cutting edge aerospace research," Minister Woods added.
"The recipients of this funding range from universities and research organisations to start-up enterprises – many of which are conducting ground-breaking research for the future of our aerospace industry. This funding will contribute to studies that are essential for the development of their overall research and innovation efforts."
[Related: NSW launches new space industry grants programs]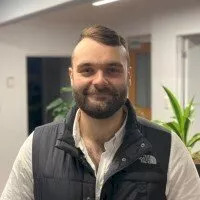 Liam began his career as a speechwriter at New South Wales Parliament before working for world-leading campaigns and research agencies in Sydney and Auckland. Throughout his career, Liam has managed and executed a range of international media and communications campaigns spanning politics, business, industrial relations and infrastructure. He's since shifted his attention to researching and writing extensively on geopolitics and defence, specifically in North Africa, the Middle East and Asia. He holds a Bachelor of Commerce from the University of Sydney and is undertaking a Masters in Strategy and Security from UNSW Canberra.
Receive the latest developments and updates on Australia's space industry direct to your inbox. Subscribe today to Space Connect here.