Northrop Grumman announced that subsidiary SpaceLogistics was able to dock its Mission Extension Vehicle-2 with the Intelsat 10-02 to extend the operational life of the commercial communications satellite.
Northrop Grumman confirmed that this is the second such mission where the company was able to dock their Mission Extension Vehicle with a satellite in orbit, following the Mission Extension Vehicle-1's successful February 2020 mission. Northrop Grumman maintains that they are the only orbital providers of this service.
According to the company, the Mission Extension Vehicle-2 will support the Intelsat satellite for five years at which point it will undock and support a new mission.
Tom Wilson, vice president, strategic space systems at Northrop Grumman and president of SpaceLogistics, argued that the recent mission demonstrates an important step for space maintenance capabilities.
"Today's successful docking of our second Mission Extension Vehicle further demonstrates the reliability, safety and utility of in-space logistics," he said.
"The success of this mission paves the way for our second generation of servicing satellites and robotics, offering flexibility and resiliency for both commercial and government satellite operators, which can enable entirely new classes of missions."
Mike DeMarco, chief services officer at Intelsat, noted that this was the first time in which a vehicle has docked with a communications satellite in geosynchronous orbit.
"Intelsat has pioneered innovations in space-based technology for more than five decades. We are proud to work side by side with Northrop Grumman on today's groundbreaking mission, the first-ever docking of a communications satellite in GEO orbit," he said.
"Space servicing is a valuable tool for Intelsat in extending the high-quality service experience that our customers depend upon. Northrop Grumman's MEV technology has helped us extend the life of two otherwise healthy and high-performing satellites, while focusing our innovation capital on advancing the Intelsat next-generation network – this technology is a 'win-win' for us."
The announcement comes following last year's announcement that SpaceLogistics was selected by DARPA to jointly create robotic servicing spacecraft, to develop their satellite servicing business line.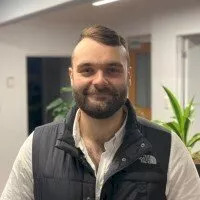 Liam began his career as a speechwriter at New South Wales Parliament before working for world-leading campaigns and research agencies in Sydney and Auckland. Throughout his career, Liam has managed and executed a range of international media and communications campaigns spanning politics, business, industrial relations and infrastructure. He's since shifted his attention to researching and writing extensively on geopolitics and defence, specifically in North Africa, the Middle East and Asia. He holds a Bachelor of Commerce from the University of Sydney and is undertaking a Masters in Strategy and Security from UNSW Canberra.
Receive the latest developments and updates on Australia's space industry direct to your inbox. Subscribe today to Space Connect here.