French-based Arianespace has launched a new contest to provide a free rideshare mission to put a CubeSat into orbit for a successful start-up, university or research centre that can demonstrate a design that will improve human existence. The announcement was unveiled in conjunction with the VivaTech show.
Participants in the contest will present their findings to a panel of Arianespace members, and will be judged on how the satellite will support humanity, environmental compatibility and whether it  will meet the requirements of the Arianespace rideshare rocket.
Those who wish to take part in the competition will have to submit their proposals to Arianespace by 14 May.
Five finalists will be selected by the panel, and the winner is to be announced on 16 June, which coincides with the first day of the VivaTech show.
Arianespace further announced that it would be using the VivaTech show to unveil its new rideshare technology that will support future missions of putting small satellites into orbit.
[Related: Arianespace to launch satellites to boost internet connectivity]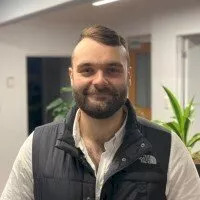 Liam began his career as a speechwriter at New South Wales Parliament before working for world-leading campaigns and research agencies in Sydney and Auckland. Throughout his career, Liam has managed and executed a range of international media and communications campaigns spanning politics, business, industrial relations and infrastructure. He's since shifted his attention to researching and writing extensively on geopolitics and defence, specifically in North Africa, the Middle East and Asia. He holds a Bachelor of Commerce from the University of Sydney and is undertaking a Masters in Strategy and Security from UNSW Canberra.
Receive the latest developments and updates on Australia's space industry direct to your inbox. Subscribe today to Space Connect here.