A crew of four astronauts from around the globe launched aboard a SpaceX Falcon 9 rocket to the International Space Station on Friday. Watch the events unfold below.
In the crew were two astronauts from NASA, Shane Kimbrough and Megan McArthur; Thomas Pesquet from the European Space Agency (ESA); and Akihiko Hoshide from the Japan Aerospace Exploration Agency (JAXA).
Acting administrator of NASA Steve Jurczyk commented that it had been a successful year for NASA.
"It has been an incredible year for NASA and our Commercial Crew Program, with three crewed launches to the space station since last May," Jurczyk outlined.
"This is another important milestone for NASA, SpaceX, and our international partners at ESA and JAXA, and for the future of scientific research on board the space station. It will be an exciting moment to see our crews greet one another on station for our first crew handover under the Commercial Crew Program."
Elon Musk further welcomed the growing relationship between SpaceX and the agencies.
"I'm really proud of the SpaceX team and honoured to be partnered with NASA and helping JAXA and ESA as well," Musk said.
"We're thrilled to be a part of advancing human spaceflight and looking forward to going beyond Earth orbit to the Moon and Mars and helping make humanity a space-faring civilisation and a multi-planet species one day."
WATCH the events of the launch below:
[Related: SpaceX making final preparations for Crew-2 mission to the ISS]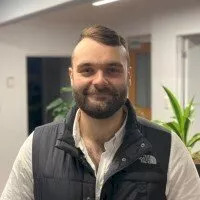 Liam began his career as a speechwriter at New South Wales Parliament before working for world-leading campaigns and research agencies in Sydney and Auckland. Throughout his career, Liam has managed and executed a range of international media and communications campaigns spanning politics, business, industrial relations and infrastructure. He's since shifted his attention to researching and writing extensively on geopolitics and defence, specifically in North Africa, the Middle East and Asia. He holds a Bachelor of Commerce from the University of Sydney and is undertaking a Masters in Strategy and Security from UNSW Canberra.
Receive the latest developments and updates on Australia's space industry direct to your inbox. Subscribe today to Space Connect here.