A rocket that was recently launched by China is expected to plunge back to earth over the coming days, sparking fears that it will land in an inhabited area. 
The 21-tonne March 5B rocket which successfully carried the Chinese Tianhe modular space station into orbit became out-of-control after the rocket and capsule detached from one another earlier this week. It is the second such time that a Chinese 5B rocket has become uncontrollable during re-entry, with a 5B rocket nearly hitting the US in 2020.
According the science news outlet Weatherboy, the US government is currently monitoring for the rocket's re-entry but the speed of the craft might mean that there is insufficient time to alert people in inhabited areas within a potential hazardous range.
Analysing the rocket's current orbital path, it is expected to land between the latitudes of the northern US and New Zealand.
More to follow.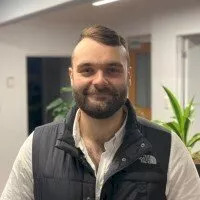 Liam began his career as a speechwriter at New South Wales Parliament before working for world-leading campaigns and research agencies in Sydney and Auckland. Throughout his career, Liam has managed and executed a range of international media and communications campaigns spanning politics, business, industrial relations and infrastructure. He's since shifted his attention to researching and writing extensively on geopolitics and defence, specifically in North Africa, the Middle East and Asia. He holds a Bachelor of Commerce from the University of Sydney and is undertaking a Masters in Strategy and Security from UNSW Canberra.
Receive the latest developments and updates on Australia's space industry direct to your inbox. Subscribe today to Space Connect here.