The Australian Research Centre (ARC) for CubeSats, Uncrewed Aerial Vehicles and their Applications (CUAVA) has been selected to head-up 'Waratah Seed' — a Space Qualification Mission of the NSW Space Industry Development Strategy, led by newly established government agency Investment NSW.
Waratah Seed aims to launch locally-developed space technology into orbit to test and prove functionality.   
CUAVA, based within the University of Sydney, is expected to leverage its experience working on the development of CubeSat and UAV capability for Earth observations, GPS, satellite communications and space weather services.
Minister for Jobs, Investment, Tourism and Western Sydney Stuart Ayres congratulated CUAVA, which leads a consortium made up of ACSER (UNSW), Saber Astronautics, Delta-V, Macquarie University and UTS.   
"This is a first – an Australian ride-share satellite, orbiting the Earth 550 kilometres above us, that industry and researchers can use to test and prove the functionality of their tech – making getting started in the space industry more accessible and affordable," Minister Ayres said.
"NSW is home to almost half of Australia's space-related businesses and generates around half of all space-related revenue nationally – there is no better place to support space technology research and development to create jobs of the future.
"CUAVA is leading the way in developing the space technology of the future and training the people that will use it. They are an outstanding choice to take charge of this mission."
CUAVA director, Professor Iver Cairns, said project Waratah Seed would help accelerate the growth of the space industry.  
"Waratah Seed will be Australia's first ride-share satellite – it will also be the first satellite funded by the NSW government," Professor Cairns said.
"The consortium is very excited to be working with the NSW government on this project to build a vibrant, nation-leading space sector for NSW."
The launch of project 'Waratah Seed' follows the establishment of the NSW government's own Node of the SmartSat Cooperative Research Centre (CRC), which aims to foster collaboration between industry and academia for the development of advanced telecommunications, intelligent satellite systems and Earth observation data services.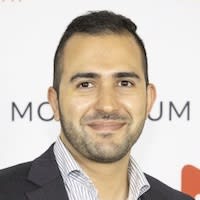 News Editor – Defence and Cyber, Momentum Media
Prior to joining the defence and aerospace team in 2020, Charbel was news editor of The Adviser and Mortgage Business, where he covered developments in the banking and financial services sector for three years. Charbel has a keen interest in geopolitics and international relations, graduating from the University of Notre Dame with a double major in politics and journalism. Charbel has also completed internships with The Australian Department of Communications and the Arts and public relations agency Fifty Acres.
Receive the latest developments and updates on Australia's space industry direct to your inbox. Subscribe today to Space Connect here.