Rocket Lab downplayed the extent of its failed 20th launch, which saw the loss of two BlackSky Earth-observing satellites after a second stage ignition fault just minutes after take-off on 15 May 2021.
The company consistently referred to the incident as an "anomaly", and said it was "leading the mishap investigation" with oversight from the FAA.
"While the FAA has confirmed that Rocket Lab's launch licence remains active, Rocket Lab will continue with a rigorous internal review into the anomaly," the company said in a press statement.
"The review team is working through an extensive fault tree analysis to exhaust all potential causes for the anomaly and the full review is expected to be complete in the coming weeks, following which Rocket Lab anticipates a swift return to flight."
Rocket Lab founder and chief executive Peter Beck said that "any anomaly was always going to be a complex failure and this one is turning out to be an intricate and layered failure analysis".
Last month, Rocket Lab's Electron rocket experienced the unknown "anomaly" about 200 seconds into flight, and had successfully completed lift-off, first stage burn, and stage separation.
Shortly after the stage two ignition, the engine computer detected that conditions for flight were not met and performed "a safe shut down", according to Rocket Lab.
The failed launch following separation resulted in the loss of BlackSky's payload.
Rocket Lab said that the rocket remained within the predetermined safety corridor at all times and all safety procedures performed as expected.
"Launch Complex 1 was unaffected by the anomaly and the site remains ready to support the next Electron launch," it added.
The data from the failed launch is still being examined, over three weeks later.
However, Beck did specify that the company "successfully replicated the failure in testing and determined it required multiple conditions to occur in flight".
"We are now piecing together the sequence of events and preparing corrective actions for a safe and swift return to flight," he said.
Rocket Lab expects to complete its investigation within the coming weeks.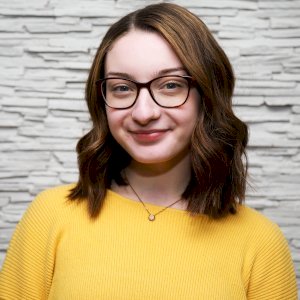 Writer – Defence and Aerospace, Momentum Media
Hannah joined Momentum as a journalist in 2019, and has since written breaking news stories across a diverse range of corporate industries, including finance, real estate, investments and aviation. She has a keen interest in the global aviation sector, with a particualy focus on improving overall individual wellbeing across the aerospace industry.
Hannah graduated from Macquarie University in Sydney Australia with a Bachelor of Media (Journalism) and is currently pursuing postgraduate studies.
Send Hannah an email at [email protected] or connect via Twitter or LinkedIn.
Receive the latest developments and updates on Australia's space industry direct to your inbox. Subscribe today to Space Connect here.