Based in Queensland, Australia's most advanced launch vehicle developers Black Sky Aerospace, Gilmour Space Technologies and Hypersonix Launch Systems are capitalising on the state's leading aerospace industrial base and research sector – and the potential for orbital launch due to Queensland's ideal east coast location and close proximity to the equator.
The privately funded Queensland company behind Australia's first commercial payload, leading propellant manufacturer and launch services provider, Black Sky Aerospace (BSA) is poised to tap into the US $345 billion global space economy. In December 2020 BSA became the first and currently the only Australian company with the capability and license to manufacture large scale solid rocket motors (including motors over 1 tonne).
BSA CEO Blake Nikolic, who has a 20-year successful track-record in explosives and rocket manufacture, says the company's sovereign design and manufacturing facility serves as a platform for this growth, enabling BSA to tap into the global defence sector, which Mr Nikolic says is worth more than four times the space market.
Founded three years ago, the company is uniquely equipped to serve the interests of the Australian Defence Force and its allies through the rapid and flexible design, manufacture, testing, qualification, and launch of high‐speed, long‐range, cost‐effective munitions, at scale.
"The breadth and depth of BSA's capabilities enables rapid development and complete control of mission performance through any stage of the life‐cycle. BSA's capabilities are uniquely sovereign, U.S. International Traffic in Arms Regulations (ITAR) free, and completely customisable.
Black Sky Aerospace's combined capabilities offers a level of control and responsiveness that was previously unavailable within the Australian industry," Mr Nikolic said.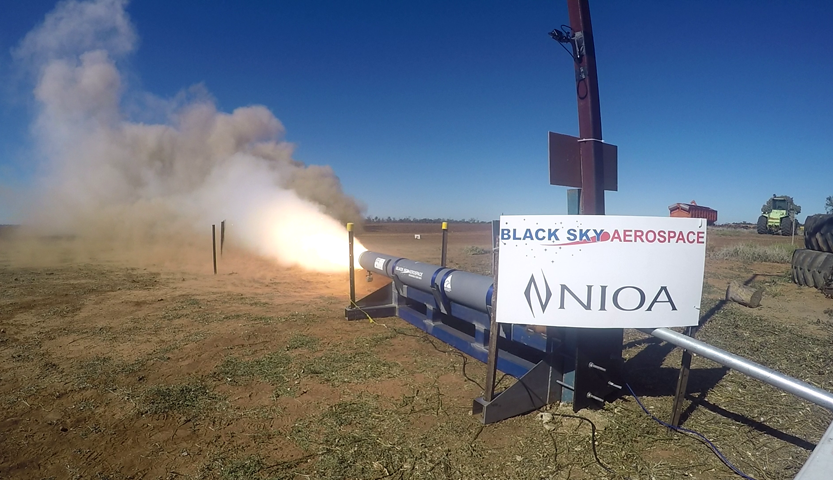 Gilmour Space Technologies (Gilmour Space), a global leader in hybrid rocket propulsion technology since 2014, is also tapping into the global space and defence markets.
A$26 million venture capital backed enterprise, Gilmour Space's focus is to develop new low-cost launch technology to capture their share of the global commercial launch market, as well as the space needs of the Australian defence sector, worth, the company says, another $ 5-10 billion over the next decade.
Gilmour CEO and Founder Adam Gilmour said that while the company would soon conduct sub-orbital testing of its guidance and navigation systems, the end goal is orbital launch.
"Gilmour Space is now a proven world-leader in new hybrid rocket technologies. We've done 100+ engine tests, enabling us to work with companies such as Northrop Grumman, Electro Optic Systems, the Department of Defence's Defence Science Technology Group, and many others here in Queensland to develop more tech and capability for Australia," Mr Gilmour said.
The company's expertise rests in the strength of its team, with almost 70 employees, some of whom are from other established and successful rocket companies around the world, including SpaceX, Rocket Lab, Avio, and Boeing.
"We want Australia to know space is a real industry developing cutting-edge technology, attracting real investment, and employing highly skilled people, and launch is crucial to this," Mr Gilmour added.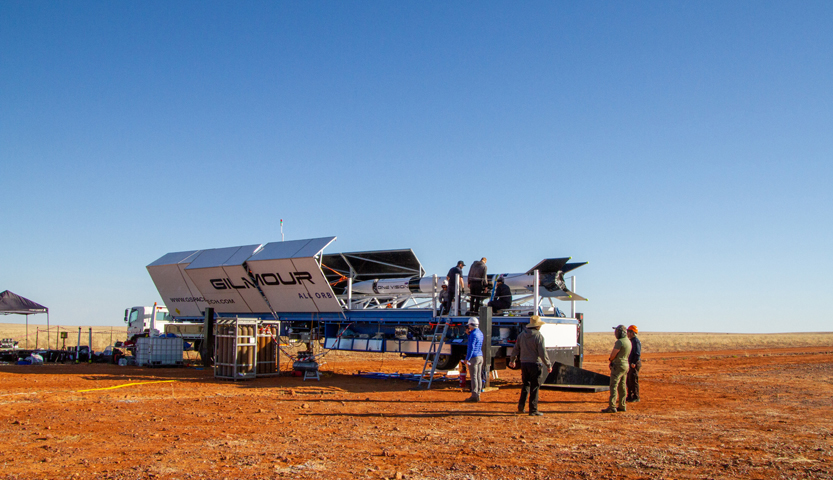 Queensland-based Hypersonix is disrupting the global satellite launch market and leading the way in 'Green Space' and sustainable launch.  Hypersonix is using green hydrogen powered fifth generation scramjets and a fully reusable hypersonic platform to launch small satellites to any LEO orbit from any launch site to 'fly to space'. 
Hypersonix is commercialising technology that has evolved from the NASA / Defence Science & Technological Group Australian HIFiRE Program, and the earlier University of Queensland research in hypersonics led by Professor Ray Stalker.
Founder and Head of Research Development Dr Michael Smart, who spent 10 years with NASA and 15 years at the University of Queensland's Centre for Hypersonics, says in the short-term the company plans to provide replenishment services for the Australian and international small satellite launch market, which in 2020 saw 1,193 smallsats placed into orbit.
"By 2030 the market aims to launch 50,000 smallsats and we want to be part of this," he said.
The company recently announced a partnership with Boeing Research & Technology (BR&T) to conduct a joint study on the design of a reusable hypersonic vehicle for the sustainable launch of satellites to Low Earth Orbit (LEO).
"This low cost, reliable, reusable and rapid turn-around launch of small satellites to LEO would be the first application of scramjets for space launch," Dr Smart said.
The company will use BOC locally produced green hydrogen to power its entry into the space race, produced by using renewable energy to split water into hydrogen and oxygen.
"We both share a desire to bring the principles of 'Green Space' to the small satellite launch market, and this is something that sets us apart. We are determined to go to space, but in a way that is sustainable for our planet by design," Dr Smart concluded.
Hypersonix secured a Department of Industry, Science, Energy and Resources Accelerating Commercialisation Grant last year, for the design and build of a re-usable satellite launch vehicle scramjet engine powered by hydrogen.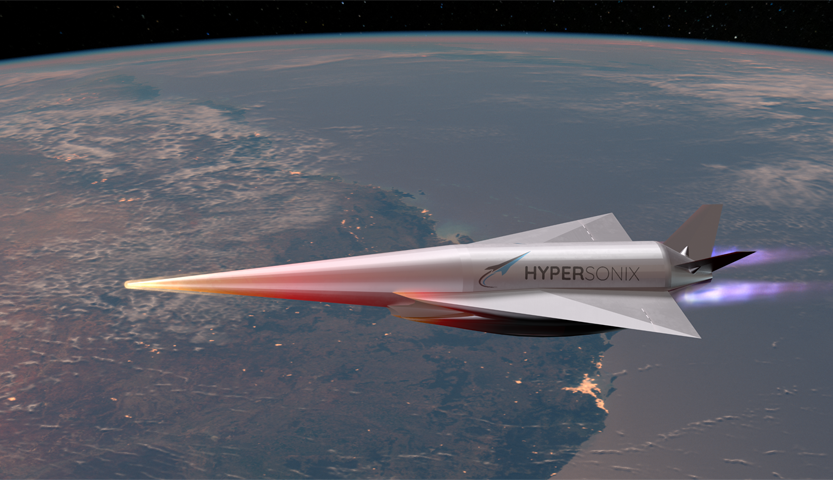 Each of these three space companies shares the Queensland Government's vision that by 2025 the state's space industry will be recognised as a leading centre in Australasia for launch activities, ground systems, earth observation, niche manufacturing, robotics and automation for space.
The $8 million Queensland Space Industry Strategy sets out a clear pathway to achieve this vision with BSA, Gilmour Space and Hypersonix working closely with the government as part of their participation in the Queensland Space Industry Reference Group.
Find out how Queensland means business and view Queensland's Space Industry Strategy here.
Receive the latest developments and updates on Australia's space industry direct to your inbox. Subscribe today to Space Connect here.